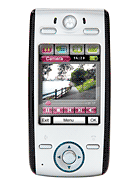 ?
cool fone wowwwwww!!! excelent !! next time i will turn to motorola maybe!!!!!!
A
Seems very promishing if the price is correct. At least, under linux I'll have the freedom to use my own or other "free" applications. Who needs a better PDA now? Welcome moto! :-)
?
Great features and a great price: unlocked for around 440 EUR. Nokia, Siemens, Samsung.....you have no chance!
P
Oh ye gods...
Looks excellent, has everything I need...
Under Linux... OK, nobody's perfect.
Jesus, I'm in love with a PHONE?? ;-)
Total of 574 user reviews and opinions for Motorola E680.