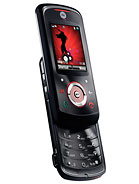 ?
why did moto announce all their prepay handsets all at once?! lol they should have at least announced their high-end ones at the same time to balance it out!!
?
honestly... i mean, why do moto still have a design team?
they are all obviously blind!
t
hey ppl i need your opinion, should I get this phone or the other Rokr em28? thanks
C
specs makes me think this should be a cheap cell.. the design is good. i hope motorola changes the interface... its quite boring
s
I dig its design. Much much better if it had EDGE; if spec sheets are correct, this would be the only EM with no EDGE. Still a beautiful low-end phone.
m
verry good and simple phone with excellent battery life. And, the best thing is, It will be cheap.
Total of 130 user reviews and opinions for Motorola EM25.