Motorola at IFA 2015
Moto 360 hands-on: Motorola at IFA 2015
Moto 360 Sport quick look
Moto 360 Sport, as its name suggests is a version of the wearable with enhanced fitness tracking capabilities. The device is the only Moto 360 member with built-in GPS. It also features a proprietary AnyLight hybrid display by Motorola with enhanced sunlight visibility.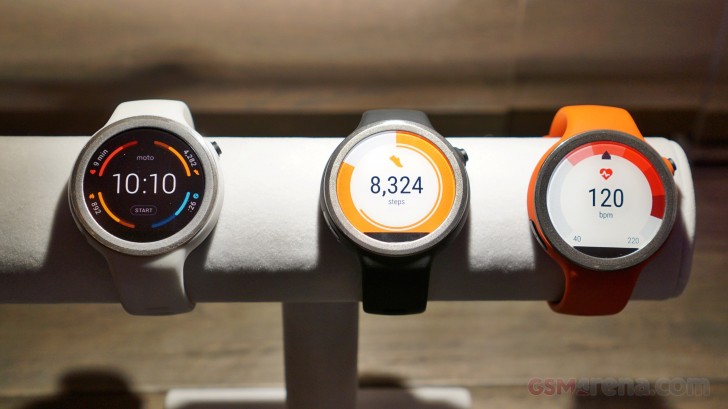 Motorola will introduce the Moto 360 Sport at a later date, so we only got a chance to take a look at mockups of the smartwatch. The device will be available in three different colors - white, black, and orange when it hits the shelves.
Moto 360 hands-on video
We captured a short clip of different Moto 360 variants in action. See it below.
First impressions
With attractive design and highly customizable body, the new Moto 360 promises to attract plenty of attention. Specs are not the same difference maker in the wearable realm as they are in the smartphone one, so, with the help of Moto Maker and a solid marketing push by Lenovo and Motorola, this year's Moto 360 will almost certainly be among the major players in the expanding market for wearables in the months ahead.