If you are a Motorola fan and are waiting for the company to release a new smartwatch, there's some bad news: the company has confirmed that there are no plans for a new smartwatch in the near future. Nothing is coming before the launch of Android Wear 2.0, which is expected sometime early next year.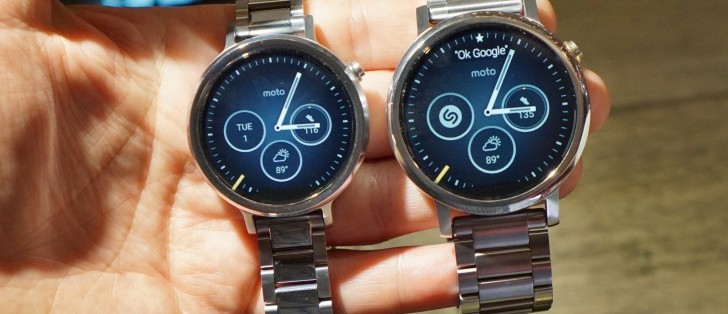 The confirmation came from Shakil Barkat, head of global product development at Motorola. We don't "see enough pull in the market to put [a new smartwatch] out at this time," the executive said. "Wearables do not have broad enough appeal for us to continue to build on it year after year."
There was, however, no word on exactly when Motorola will launch its next smartwatch. "We believe the wrist still has value and there will be a point where they provide value to consumers more than they do today," Barkat said.
D
As I've said long ago, the whole this 'smartwatch category' is BS,....invented and forced by Wall Street. Only beautiful, slim, functional arm-bands (not only fitness trackers, though) make some sense in the future. With simple displays battery-eff...
D
"We don't "see enough pull in the market" Well duh. Motorola only released the Moto watch in very few markets, and even when they reached other countries, they only do discounts in western markets like US (not sure about European countries). So ...
P
And you're saying this based on what? Moto z only has beew well received and it has reached the million milestone months ago. Same with g series. The first moto smart watch is still one of the best looking