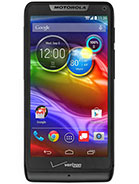 D
Looks ok pretty bad because of the lack of the VGA selfie cam. 3.3 Stars

?
sid, 10 Nov 2015recently the screen went off completely and it wont turn on now. phone calls and internet call... moreGreat phone
D
I currently have Verizon with this phone.
I share the same complaint with another user and so copied his....
Does this feature tick off anyone else, or just me? This is when you're on the phone, someone else calls you, and THEY hear a beep in between rings telling them you're on the phone.
So, I did some research and here's what I learned. This _can_ be turned off, IN SOME CASES. Instructions:
1.) Call Verizon Wireless, ask the CSR for a tech.
2.) Explain to the tech that you want to turn off, "Call Waiting Distinctive Ring". NOT call waiting in general, just the distinctive ring piece.
3.) If you are a lucky one and your area code and prefix assigned you to a Lucent switch (hardware Verizon uses), the tech CAN turn this off. However, if you are one of the unlucky ones assigned to an HLR brand switch, this CAN'T be turned off.
I'm one of the unlucky ones. Dammit. Only fix is for me to switch my phone number (not an option). If anyone else has more info on this, please let us know.

I am not sure what type of phone he has...but I have the "Luge" and was wondering if this CAN be turned off AT THIS PHONE? ...not necessarily my provider?? AND if so...when the caller calls...(and I'm on the phone) will it go straight to voice mail? or will it keep ringing as long as they (the caller) want it to keep ringing...?
?
big dawg, 23 Jun 2015this is awesome phone 8 gigs of rom wow its extremely fast but I have had for 6 months and now... moreI have the same problem with my sim card.
s
recently the screen went off completely and it wont turn on now. phone calls and internet calls sounds can be heard but the calls cant be attended.
any idea what to do?
b
this is awesome phone 8 gigs of rom wow its extremely fast but I have had for 6 months and now I am having problem with phones sim card just popping out and don't wanna stay in there for some crazy reaon but other than that its an awesome phone ,,,,
D
It is a 2012 Droid Razr M, down to every spec and piece of software. It's just the model they're using for Prepaid instead of Postpaid.
D
First off, I absolutely love Motorola products (Moto Series but this device is a step in the wrong direction. I don't know what market Motorola was trying to reach for but this device looks like an old 2012 droid or even older. The first or even Second Gen Moto G are far better options, I said first because of size. The Moto G 2nd Gen is noticeable larger than this device. The first Gen is similar in size, cost less, has a significantly better display, almost the same hardware, looks better and is overall a better-cheaper version of this phone. If you're interested in this phone, do yourself a favor and buy a Moto G.
D
Why do they make nice phones like this just to lock it to a carrier/region?
?
Do you guys have any idea how to get one at the UK? I plan to unlock it- as it is totally what I was searching for. Just I can't find a way to order them oversea... Can you help me from where can I order one?
C
Bought mine for $80 at best buy, Walmart sells them for $140....haven't had any problems with it.
Good 4G LTE phone for the price.
k
DiamonJohnDroid, 02 Jan 20152 years down the track, and they re-release a Razr M with only very minor changes? http://www... moreyup! you're right. but you can buy one of these for $90 on amazon, but the razr m is $130. tell me how that makes sense :/
Total of 14 user reviews and opinions for Motorola Luge.