Final words
Motorola Moto 360, like many first generation devices, is as characterful as it is imperfect. As a first generation product in hardware and software alike, the smartwatch can surely use polish, though this doesn't mean however, that the Moto 360 is devoid of charms.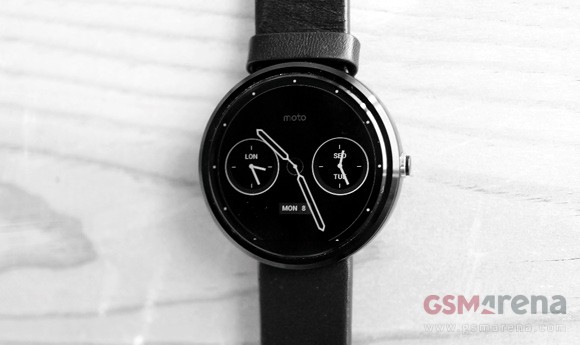 The gadget is a lovely thing to look at and a true conversation starter. Motorola and Google deserve credit for making it equally desirable as both a tech product and a fashion accessory. The available finishes and various metal and leather bands assure that there is a Moto 360 for just about every user out there.
Key test findings
Moto 360 looks and feels great in person
Motorola Connect adds a plethora of customization options
It would have been great if the display was sharper and fully round
A bigger battery would have been great, though you still get a full day of usage
Android Wear needs more independence from the smartphone
The display of the Moto 360 is arguably its biggest shortcoming. It is not as sharp as the units offered by the newer Motorola competitors, especially the round P-OLED found in the LG G Watch R, which we reviewed recently. Of course, that doesn't mean the screen is a bad quality.
The battery could have been bigger, though we easily got a day of regular usage out of it. The Qi wireless charging dock is probably the coolest bundled accessory we've seen on any mobile device in 2014. Its design and implementation are superb.
Android Wear has a way to go before it can call itself polished. However, a couple of major updates since the launch of the Moto 360 suggest that Google is serious about wearable devices. An Android 5.0 build is bound to arrive in the near future and make the platform even better.
Our biggest gripe with Android Wear is that it's sitting on the fence about being only a companion notifications monitor, a fitness monitoring gadget or a standalone smart device. It's neither of these in full and it hardly excels in any department.
The Motorola Moto 360 is priced at $249.99 for a model with genuine leather band. Stainless steel band adds another $50 to the price tag, while the champagne gold model with 18mm metal bracelet goes for $329.99.
LG G Watch R is undeniably the biggest competitor of the Moto 360. Priced at $299.99, it offers a better display and bigger battery. However, LG's entry is has a more rugged look and its screen is smaller in diameter.
Asus ZenWatch is another competitor worth mentioning, which, at $199.99, is priced cheaper than the Moto 360. The Taiwanese offering is stylish, though it lacks the versatile look and the variety of available finishes of the Moto.
A watch is an even more intimate product than a smartphone, so design and tactility are extremely important. Moto 360 excels in both, so it is a safe pick for an Android Wear device despite its better-equipped competitors.