Motorola launched a trio of G4-branded phones last year, including the G4, G4 Plus, and G4 Play. While the first two got Nougat last year, the G4 Play wasn't lucky enough.
Initially, the company said the update will arrive in June, but it's only now starting its rollout.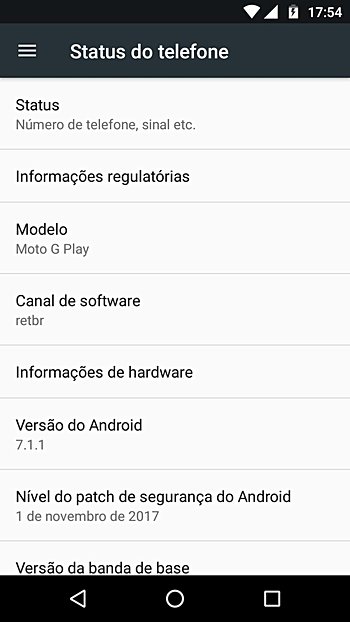 The update brings along Android Nougat version 7.1.1 and also bumps the Android security level to November. There's no information on the reason behind such a huge delay, but it's good to see the update arriving nonetheless.
To get an idea, the Galaxy S5 Neo has not yet received the Android Nougat in most countries where it has been released. Only Canadians have been lucky so far.
It should only be distributed at the end of 2018. Or, at worst, early 2019.
At least Brazil is a priority for some OEM. Why expect similar treatment from Samsung, LG, etc ...