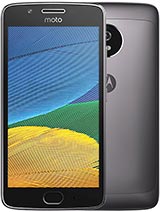 t
i see in comments people want it in small screen size like 4.7 or 5 inch!???? what that...... ok i think anyone want smaller screen size, that persons height is maybe 4.7 or 5 foot. haha anyway i want this phones size 6.9 inch becoz im 6.2 taller my hands is biggest that's why make it 6.9 incher maaaaaaan!
?
pls take all the design from moto g 4 plus even the finger print sensor in front no fingerprint sensor at the back please

?
Plez be water resistant
Plez be 5 inch
Plez be in sd processor
Plez be metal bodied
Plez be affordable
Plez have good camera
Plezz bring back our motorola moto
P18422249
Really? But this IS the Moto G4! I can't beleive they actually beleived the fake ''leaked image'' in which only a number has been changed!
Total of 430 user reviews and opinions for Motorola Moto G5.