Camera
The Moto G5S Plus has a rather unique camera setup in the Moto lineup. A dual 13MP configuration, it's neither the Moto X4's normal/ultra-wide pairing, nor the Moto Z2 Force's dual 12MP setup. Motorola says the dual camera is used for blurring backgrounds and improving image quality - so the secondary shooter has no particular purpose of its own. It's only assisting the main camera in its work.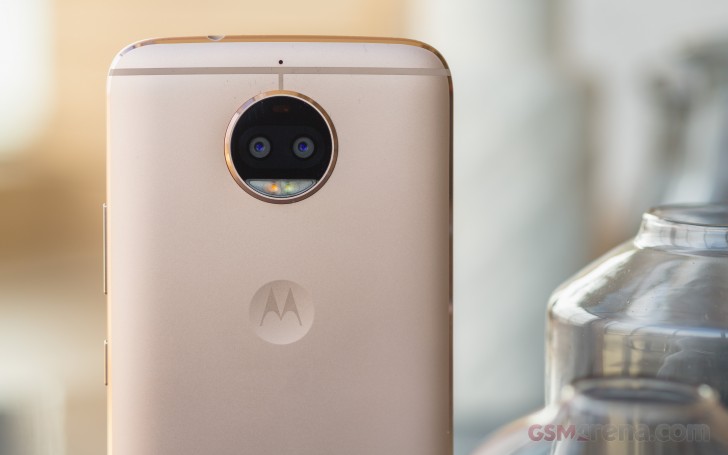 Anyways, the 13MP sensor, or presumably both of them, come with an f/2.0 aperture lens attached. There's no optical stabilization. While it isn't specifically mentioned in the product docs, the G5S Plus appears to have laser assisted autofocus - there's a window above the lenses for the beam to shoot out of, plus focusing on close up objects is very quick and precise.
The in-house camera app is one of the few areas where Motorola's opted out of the default Google solutions, and it's packed with features. It's got the double-twist gesture for launching and then switching between rear and front camera, there's a built-in QR code reader and business card scanner, depth-enabled mode (read blurred backgrounds), plus the usual Panorama and Pro mode. The last three are to be found in the three-dot menu, while the QR reader just engages when you point the camera at a code.
The settings screen is evoked with an inward swipe from the left giving you access to resolution settings, and a few toggles - geotagging, frame-assist gridlines and quick launch. An inward swipe from the right takes you to the gallery. Both actions make a lot of sense once you know they're there, but some visual tips would've been nice.
Professional mode lets you dial in your own ISO, shutter speed, or exposure compensation, as well as pick a white balance preset and manually adjust focus.
Image quality
The Moto G5S Plus captures adequate though not spectacular images. Detail is good, but foliage can get a little mushy. Noise reduction is handled well, though you can still see some speckles if you're looking for them.
Colors are lively without being over the top, but there's a tendency towards a certain warmth. It's not just the gloomy weather messing up the white balance, the studio shots have a noticeable color shift as well.
HDR
The Moto's HDR mode can produce some quite outlandish results. But in a good way, really - it just boosts the low mid-tones with more strength than what we've gotten used to recently.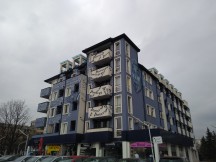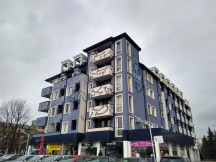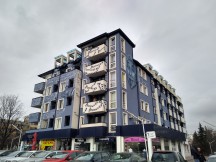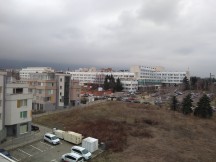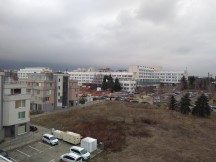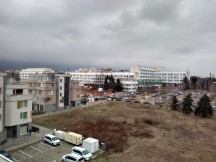 HDR: Off • Auto • On • Off • Auto • On
Portraits
One of the key selling points of the Moto G5S Plus is its dual camera, and since the secondary shooter can't really be used on its own, the portraits better be amazing. Well, they aren't. Expect wrinkly edges on the subject/background borders, and not just in areas where algorithms usually fail like stray hair.
It's not just human subjects either. The G5S Plus fails to properly separate simple objects that can mostly be defined with straight lines. Okay, the aloe vera plant is a proper torture test.
The phone's Depth editor app lets you select the area of focus post-shot and vary the blur effect too. You can also replace the background or decolorize either the foreground or the background. There's no spot color option like on the Moto X4, though. In any case we find these effects mostly gimmicky rather than truly useful.
A quick trip to our Photo compare tool will also show you how the Motorola Moto G5S Plus renders the posters in our studio. We've pre-selected the Xiaomi Mi A1 and the Honor 7X to pit against the Nokia, but you can pick any of the phones we've tested.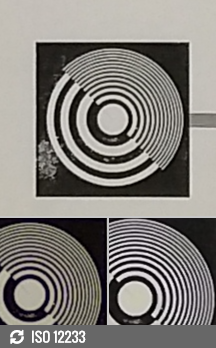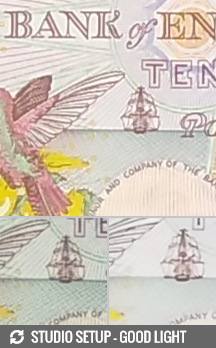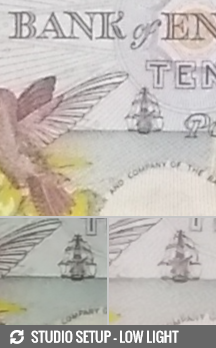 Motorola Moto G5S Plus against the Xiaomi Mi A1 and Honor 7X in our Photo compare tool
Basic panoramas are all you can expect out of the Moto G5S Plus. The images are just short of 1,800px tall and there's not much detail in them. Stitching and exposure and handled well, so there's that.
Selfies
The selfie camera is one of the improvements the Special edition brings compared to the G5 Plus. It's an 8MP f/2.0 unit now, as opposed to the 5MP f/2.2 shooter of the old model, and the G5S Plus has a front facing flash. Still no autofocus, though.
Selfies are okay, though we know for a fact this guy has more pores and wrinkles than are captured in the photos - the camera does tend to smear fine detail, and that's not a beautification feature at work either. On a positive note, skin tones are quite alright.
The flash can't work miracles, but still allows you to capture your mug in the dark. Whether you want that is not a call we're qualified to make.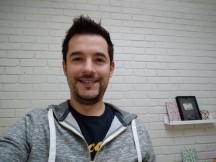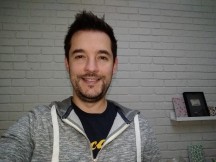 Selfie samples at 28lux: Flash off • Flash on
Video
The Moto G5S Plus can record video all the way up to 2160p courtesy of the Snapdragon 625 chip. 1080p is obviously supported too, on both 30fps and 60fps frame rates. There's electronic stabilization available, in 1080p/30fps only.
2160p videos have a bitrate of about 50.7Mbps, while 1080p gets 17Mbps, 30fps and 60fps alike (red flag). Audio is recorded in stereo at 128kbps.
4K videos are sharp and detailed, though pixel peeping reveals some of the fine detail is lost. Now, brown does dominate our real-world samples, but the posters show a pleasing, if a little warm, color rendition. Audio quality is very good.
1080p/30fps has a slightly overprocessed look and about average detail - it's not awesome, but it's not bad either. 60fps footage tends to lose all the intricate detail, that's the toll you pay for the added smoothness in the same file size.
We've also uploaded short samples on our server, which you can download and examine for yourselves. Those include a 2160p clip (11s, 70MB), one shot at 1080p/30fps (10s, 21MB), and another at 1080p/60fps (10s, 22MB).
If you'd like to compare the Moto G5S Plus' video camera to some other phones, head over to our Video Compare Tool below.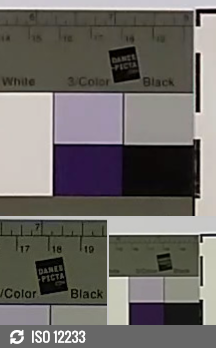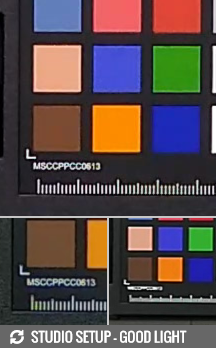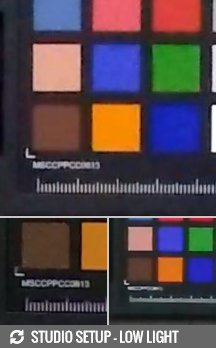 Motorola Moto G5S Plus against the Xiaomi Mi A1 and Honor 7X in our Video compare tool