The Motorola Moto X+1 is among the most hotly anticipated smartphones that will come out this September. We've already got a glimpse of its internals thanks to a leaked benchmark scorecard, but now we get some more bits of the puzzle.
A tipster that has good track record with Motorola has detailed some of the exclusive Moto X+1 features that should help the smartphone tackle the big guys. Most interestingly, he says the smartphone will come with optical zoom, which while not technically a first will be unique in the market right now.
The other interestingly sounding bit is a 3D display. You probably remember that 3D screens came to life a few years ago with both LG and HTC releasing stereoscopic flagships and other expressing their interest in them. It turned out that the idea isn't too well received by the consumers and the trend died. That's why we believe that the 3D display is actually a curved screen ala Nokia N9.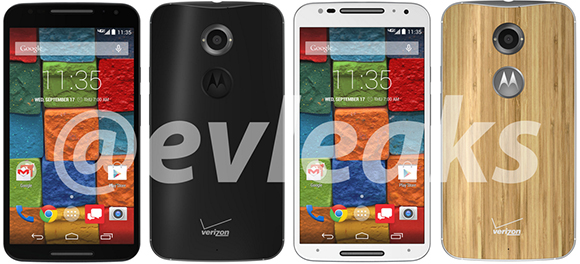 Given how important ergonomics are for the company, it certainly makes more sense than implementing a parallax barrier 3D screen.
The final noteworthy feature is touchless control – almost certainly an advanced version of the always on voice commands that the Moto X introduced.
So how excited do you feel about the Motorola Moto X+1? Do you think that the company will deliver a better flagship now under Lenovo ownership than it did when Google was in charge.
?
Only how need to return a fans and to be a new hignest smartphone of world Motorola x+1 need contain this primary specs: 1.Display.- 5.2" FHD - LTPS screen ( not AMOLED or IPS ) 2.Memory.- 3 GB RAM 3.Chipse.- Snapdragon 805
y
@sunil it is coming out tomorrow at 4pm eastern time
D
The Moto X+1 looks like the Moto X to me but for some reason the Moto X+1 looks ugly to me but I have the Moto X and it looks beautiful. I can't wait to see it in person before I decide if I like it or not.
ADVERTISEMENTS