Looking to get the latest and greatest Motorola smartphone? If you don't mind tying your next two years with Verizon now's the time to reach for your credit card.
The largest US carrier has launched a promotion for the Motorola Moto X (2014), allowing you to get the 16GB version of the smartphone for just $50 upfront. Naturally, you will also have to sign a two-year contract with Big Red, but you are still saving $50 from the usual price. You still get the option to fully customize the device, using the company's Moto Maker service.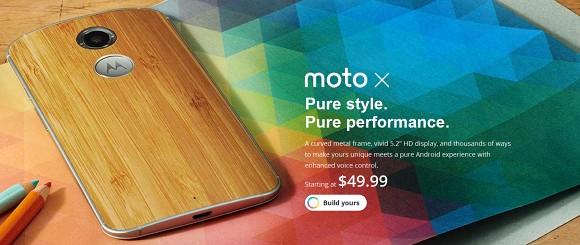 You have to act quickly though - the promotion will only last until the end of the weekend. Anyone willing to try the Moto X (2014) should follow the source link to place their orders.
D
i'm using it , and i've no problem as u stated , so please get ur facts right, it's full day battery , and screen is best among all high end phones in that range,
?
Wow, what a great deal, I save $50 on the phone, for a plan that costs $40/month more than other carriers, adding up to $960 more over the life of the two year contract. So in for the privilege of saving $50, I only have to pay $960! Yay! That's only...