Today Motorola announced that its Moto X flagship is finally hitting Europe. The handset will go on sale in UK, France and Germany on February 1 and will be available through a number of major retailers including Phones4u, Carphone Warehouse, O2, Amazon and Techdata.
In the UK, the black version of the SIM-free Motorola Moto X will be on sale everywhere for £380. You will also have the chance to get it for free as long as you are willing to sign a contract worth at least £25/month. If you are interested in the white version, your only choice will be Phones4u, which has secured a three-month exclusivity deal on it.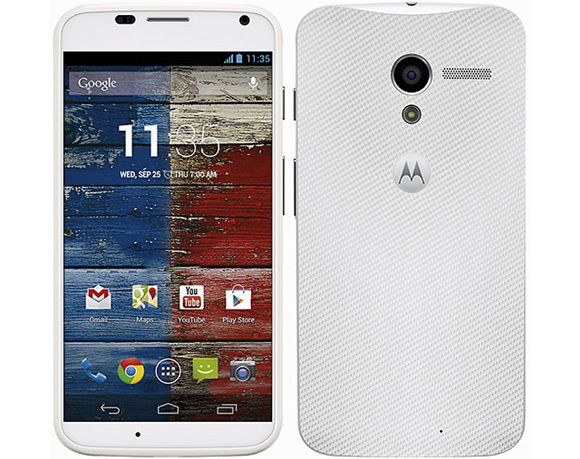 There are no specifics on the availability of the Motorola Moto X in Germany and France, but we do know that the SIM-free price will be €429.
There are no changes to the specifications of the Motorola Moto X with the smartphone still touting a 4.7" AMOLED display of 720p resolution and the X8 custom chipset with dual Krait cores. The camera is a 10MP snapper, utilizing a new ClearPixel sensor for improved low-light capabilities.
Unfortunately, the cool Moto Maker, which allows US customers to thoroughly customize their Moto X units won't be following the smartphone to the European shores. We are yet to see how the smartphone will fare without one of its key weapons.
If you are curious to know more about the Motorola Moto X, head this way to check out our detailed review of the smartphone.
?
There are very few options on Droid Mini category, and Motorola you bring this?! with so much more capable and advanced phones at cheaper prices?! MOto G, that was a great move; this isn't.
?
He is just a rational observer of the obvious...
?
I am not anybody sales boy. Just the two phones I mentioned have similar specs and pricing. It's not my fault only few phone models have quad-core 2.3GHz cpu. I missed intenionaly Z1s & S4 - far more expensive and far more messed android experien...