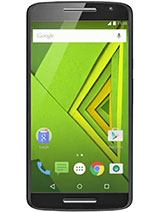 n
here's the phone i was looking for.
where were u my love. i've been waiting for ages.
764
126
Absolutely torned between OnePlus One, Moto X Play, and the upcoming ARA smartphone...
946
160
I was asking about the same thing on moto g !!!! thanks a lot moto for bringing this. I'll surely buy this if within $280. 128GB SD is AWESOMEeeeeeeee
Total of 3903 user reviews and opinions for Motorola Moto X Play.