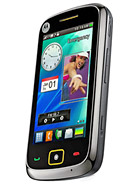 J
Phone already launched in Brazil...Where are the info about this product?
?
where is HTML browser ? where is email attachment ? this is phone able to dast bin
?
i love it.......it Will definitely raise the Indian moto market.....
?
Anonymous, 28 Jul 2010 Anyone know if this will use android?i thinck this one is coming by android
?
nice move moto
u just need to released your phone for world wide soon
Total of 27 user reviews and opinions for Motorola MOTOTV EX245.