Previously rumored Motorola MT820 now popped under a new model number - MT810 - and it's becoming a lot more interesting. New rumors suggest it has a glasses-free 3D display, 720p video recording and runs OPhone OS, a heavily customized Android. Also, the display mixes touch technologies to make an even more unorthodox handheld.
The Motorola MT810 may have lost 10 points from its model number, but gained some very interesting specs along the way as the latest rumors indicate.
The screen uses a parallax barrier (located in the transparent flip) that makes the display 3D and it works without any special glasses. The transparent flip also serves a second function - it's a capacitive touch sensor. The screen itself uses resistive touch technology - so, you get the best of both worlds.
The rumors go on - the 5 megapixel camera on the Motorola MT810 can capture 720p video. There's also an LED flash to accompany the camera. The phone runs the latest OPhone OS, which is based on Android, but modified for the needs of China Mobile.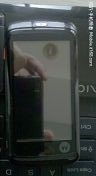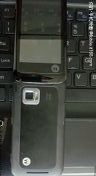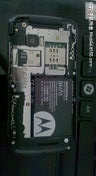 A few more shots of the 3D-touting Motorola MT810
Unfortunately, there's no word of how the 3D capabilities are used - is it just for photos and videos, or does the OS interface use it too? The Motorola MT810 is the second phone with a 3D display that we've heard of (the first being the Samsung W960 AMOLED 3D) so this is new territory for both manufacturers and users.
We hope we'd see the Motorola MT810 outside of China, but no such plans have been mention yet.
Source (Site in Chinese)
A
i reckon that if you have 2 touch displays and a 3D Screen your are going to have to have one big and powerfull battery to run it all.
s
atmel maxtouch is the answer for the best touchscreen :)
t
It could have practical benefits one day, medical or similar is just one area I think of, but NO twin lens camera's onboard it seems. So I guess you are right at this time, it seems pointless without the apps and just a toy
ADVERTISEMENTS