The 6 inch beast that went for sale late last year is no longer available from the Google Store. Last year, the LG Nexus 5 hung around the Play Store for much longer after the launch of the Nexus 6, lasting all the way until March of this year.
It looks like Google ran out of the Nexus 6 early this year. It was first available starting at $649.99 and we've seen major drops toward the end of its life, dipping as low as $199.99 through some fire-sale retailers.
Motorola's Shamu was a great phone, although, it didn't age quite as well as we'd hoped. The Nexus 6 once went for $199.99 on a few online-deals retailers.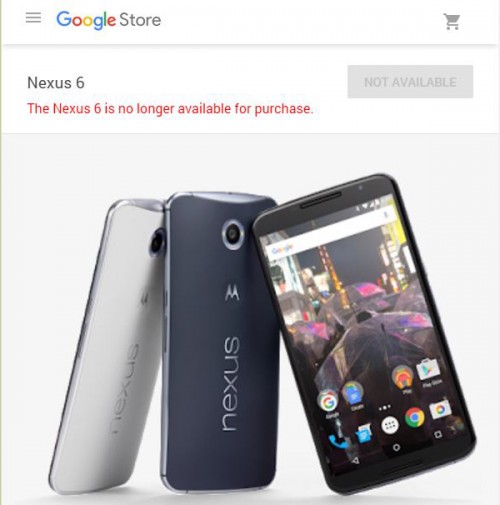 The Nexus 6 is not gone in vain. It fulfilled a great life cycle as a Nexus device and it is now time for Huawei's Nexus 6P to reign as the Premium handset offering directly from Google.
The Nexus 6 is not totally dead, though, you can still get one from Amazon for $349.99 with warranty.
s
Motorola Nexus 6 playstore Fix file
a
The main problem was the battery... Mine exploded in my pocket and motorola refused to replace the phone.
D
Good phone, only drawback is the monstrous screen size. Even though I have "normal" size hands there's no way would I be able to comfortably fit that thing in my pocket which is the whole point of having a mobile phone to begin with.