The now elderly Motorola A1200 MING smartphone is obviously going to receive a refresh. A larger screen, bigger resolution and a 3 megapixel snapper will update the current MING line later this year.
The rumored Motorola A1210 MING is easily the successor of the the Moto A1200 MING, which was announced back in 2005.
The Motorola A1210 MING will sport a 2.8-inch touch display with QVGA resolution, better 3 megapixel camera, FM radio and 64MB internal memory, expandable via microSD slot. The connectivity package includes tri-band GSM with EDGE support, Bluetooth and USB.
The design remains the same - flippable transparent lid with a large touchscreen underneath and the Linux-based OS, we've seen on the other recent members of the MING family.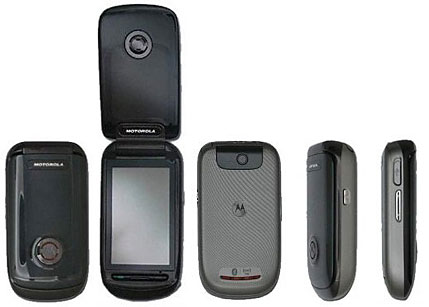 The new Motorola A1210 targets the Chinese market and will become available later this year. There is no word on pricing yet.
1
So how can u explain: - Moto outsold SE in 2008...or practically all these years? - does the number of hits on this site reflect the TOTAL market preferences? - How many spin-off did SE get out from W800 or W595 or Cxxx or whatever?
?
no matter how much u try and back up moto they are stil in the shiz. sony ericsson phones may have similar designs but atleast they stil appeal to people. unlike motorola who also have old and 'similar looking' handsets that don't appeal...
j
Wait,wait seandmotolovers,a1800 and idou only release in 2010 .
ADVERTISEMENTS