The redesigned Motorola razr 2019 has been teased for a while now but we didn't have any official renders. Motorola is gearing to unveil its "reinvented icon" on November 13 and the first set of renders just made their way online. Evan Blass shared a shot of the phone in what appears to be a promotional ad. We get to see a clear shot of the hinge mechanism and bottom part of the device as well as the main screen. The bottom protrudes and has a distinctly placed button which looks like a fingerprint scanner.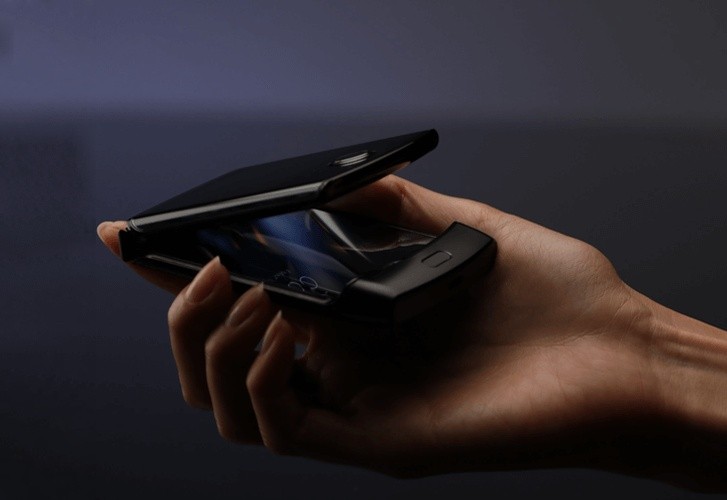 Several other lower-res images also surfaced, giving us a look at the profile of the device. The first one shows the back of the hinge mechanism and a glimpse at the secondary display housed in the top half of the phone.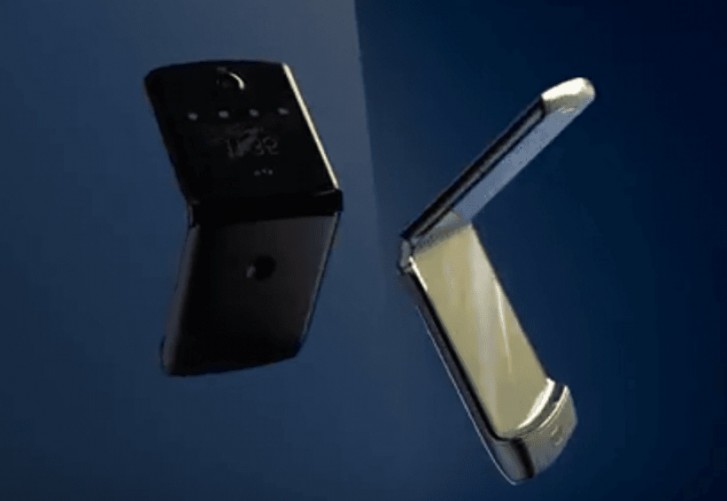 We also get to see the phone in its closed position which does indeed look like the original Razr V3 from 2004. There's also a shot with the new razr in its semi-unfolded state and a clearer side profile of the device in both its folded and unfolded states.

According to past rumors the razr will ship with a 6.2-inch OLED main display with a 600x800px secondary screen on the outside. The Snapdragon 710 is believed to be at the helm, paired with 4/6 GB RAM and 128GB storage. The battery is believed to come in at 2.730mAh.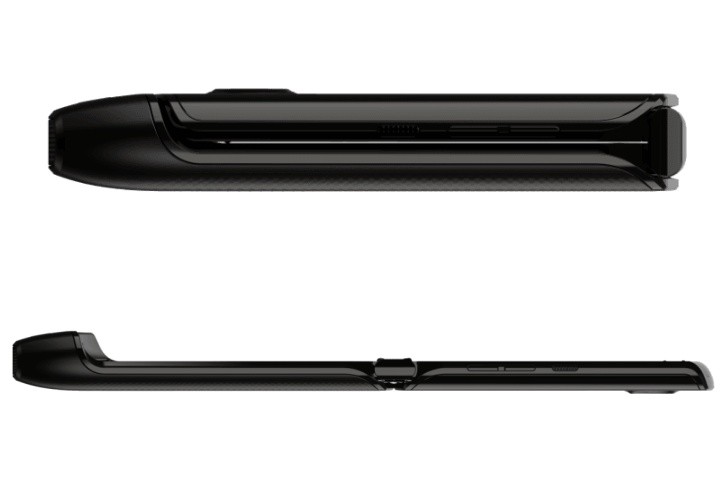 Early speculations pointed to a $1,500 price tag, but we'll have to wait and see until November 13 if that holds up.
?
$1500???? r u seriooouuussssssss???????
I'll buy it as a collectors item in a few years when the price drops