Ever since the first leaked images of the actual Motorola razr foldable smartphone surfaced, it's all about the company's iconic model reincarnation. The images themselves are pretty revealing and leave almost nothing to the imagination.
However, it's always good to have another proof of the phone's existence and what's better than live images? A Weibo user posted a live photo of what appears to be Motorola's Razr 2019 - it's hard to miss it with that bulky chin, clamshell design and all-screen surface on the front.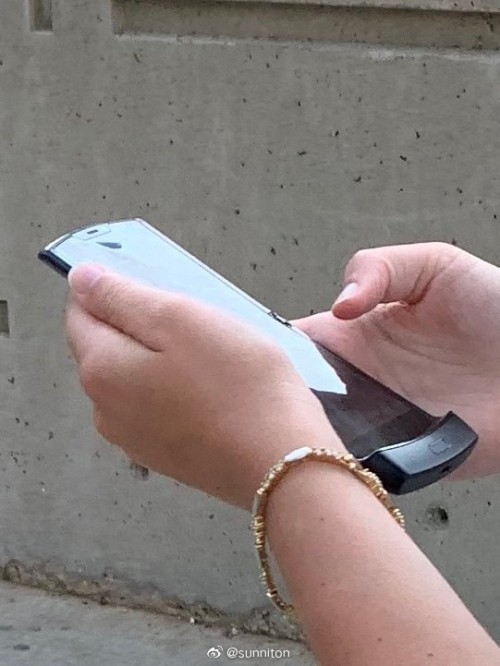 Given that there's already someone using the phone for testing, it's a good indication that the handset will hit the market pretty soon. Perhaps the initial rumor of a December launch isn't as far-fetched.
Source (in Chinese)
V
Right on the spot. Pocketability. A very nice device. We'll have to wait and see wether it starts a new trend or will fade as an interesting but unsuccessfull device. I see it starting a new trend, even though I'd never buy it.
?
A great idea, ill be fan of this phone But images show some bad aspects, the thick part in at bottom is very thick it must be thinner And it seems has a single camera, these it may be a bad aspect Anyway i like it so much
?
Very very good, and extremely refreshing in this day and age where 99% of smartphones are boring slabs that all look the same. Seeing this brings me back to the days when you had flips and sliders and whatnot, all different styles that suited everyon...