The Motorola RAZR i is now available in the UK for free on a contract courtesy of T-Mobile and Orange, while retailers such as Clove, Unlocked Mobiles and at Amazon offer it SIM free for around £340.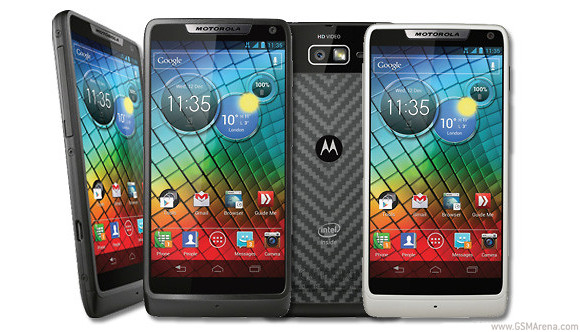 Orange is willing to give you the RAZR i for free on a two-year deal starting from £31 a month while T-Mobile is subsidizing its price down to nothing with its £26 a month two-year commitments.
If you want to sidestep the binding contracts you could opt for a SIM-free Motorola RAZR i from Amazon (with very limited stock) for £349.99, Clove for £342 and Unlocked Mobiles for £334.98.
The Motorola RAZR i has a single-core Intel Atom processor on tap, which is clocked at 2 GHz, a 4.3" Super AMOLED Advanced screen of qHD (540 x 960) resolution, an 8 MP snapper and runs on Android 4.0 ICS. There's an eye-catching Kevlar-covered back panel too.
If you haven't done so already, you should totally check out our Motorola RAZR i review.
C
I had the Galaxy S2 as a replacement for my sadly damaged beyone repair Sensation XL and was hugely disappointed. I traded that and bot the RAZRi based on my previous experiences with Motorola's and the Intel chipset. I have to say it is, in my opini...
D
Not convinced! The phone has only now come into the shops, and having held one, know full well it is very tough. Seems like you're pitching a competing product by dissing another.
ADVERTISEMENTS