Through thick and thin
Motorola RAZR XT910 review: Through thick and thin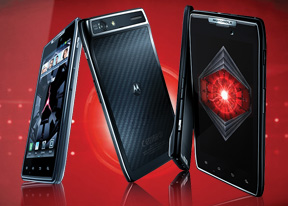 Google Maps will show you the way
The Motorola RAZR comes with a GPS receiver and A-GPS technology. It locked to a satellite in about a minute (that's without A-GPS, with it you can get a lock even faster) and had no problems from then on.
Google Maps (version 5.8 out of the box) is the app of choice and offers the latest touch optimizations like the two finger rotation and tilt, it also features navigation, POI search and much more. 3D buildings are supported too, for the locations where such eye-candy is available.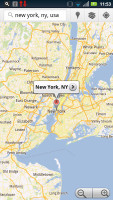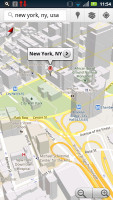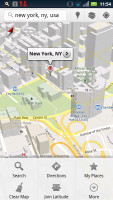 Google Maps 5.8 on the Motorola RAZR
Probably the coolest part of Google Maps is the Street View mode. If the Street View is available in the area you're interested in, you can enjoy a 360-degree view of the surroundings. When the digital compass is turned on it feels like making a virtual tour of the location!
Google Maps comes complete with Navigation, which can do voice-guidance for free. Availability is still limited though (not all countries have the option), and it relies on Internet connection or the uncomfortable map caching (you'll need to go through your entire root to load it up on the phone).
Still, even without Navigation, there is some kind of guidance: your route and current location appear on the screen so you'll reach your destination eventually, but you'll need a co-pilot to read you the instructions for that one.
Final words
There's no denying that the Motorola RAZR is a pretty unique handset - from its slim waistline, through the stand-out styling and finish, to hardware specs like a 4.3" qHD SuperAMOLED screen. Considering it's the spiritual successor to an iconic phone, it seems that Motorola have done their best to brace the RAZR for success.
We quite liked the Kevlar back and the Gorilla Glass coated SuperAMOLED screen is pretty impressive too. But there's a price to pay either way. The battery isn't user replaceable and the PenTile display looks poorly lit.
The microHDMI port, enabling accessories like the Lapdock 500, sounds really cool, although an HD Station dock next to the TV at home might be a more popular option. And measuring just 7.1mm thick for most of its body gives the RAZR a special feel too. All in all, the cool factor of the Motorola RAZR is off the charts.
But cool doesn't mean practical, let alone best. Here's a list of phones with specs comparable to the RAZR's, which are also competing for a spot in your pocket (and your heart).
The Samsung I9100 Galaxy S II features the same screen size and a standard RGB matrix, which makes up for the lower resolution. The Exynos chipset also pulls ahead of the RAZR's hardware, but there's plain plastic on the back, you need a MHL adapter to use HDMI and it's tangibly thicker.
The Samsung Galaxy Nexus is for those that want SuperAMOLED at a higher resolution - 1280x720 pixels on a 4.65" for a 316ppi pixel density. That one has its own share of downsides though, like non-expandable memory and 5MP camera (which still manages 1080p@30fps videos). The Nexus is impressively slim at 8.9mm and already runs ICS, for which the RAZR will have to wait at least a couple of months.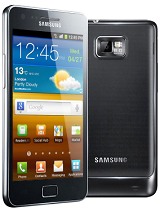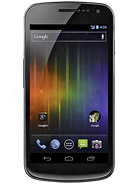 Samsung I9100 Galaxy S II • Samsung Galaxy Nexus
If you're willing to compromise the SuperAMOLED technology for a top-notch headset, the HTC Sensation XE is an option. If you hold it next to the RAZR though, it may look chubby at its 11.3mm.
The HTC Sensation XL and Titan are a good choice too - barely larger in width and height. They have a 4.7" screen each (though a WVGA LCD). The two measure in at 9.9mm thickness and have metal backs. The Android-running Sensation XL comes with an iBeats headset like the XE, but the Titan runs Windows Phone, which is good news for those tired of Android. You can say goodbye to dual-core CPU, TV-Out and 1080p video with either one of those however.
Finally, a Samsung S8600 Wave 3 is another non-droid option - with a 4.0" WVGA SuperAMOLED and 9.9mm slim metal body, it's close to what we're looking for, but again not a match for the RAZR in computing power or imaging.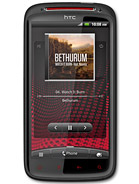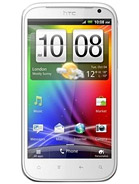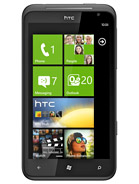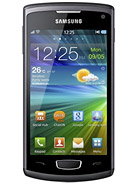 HTC Sensation XE • HTC Sensation XL • HTC Titan • Samsung S8600 Wave 3
Motorola have sure created one impressive, buzzworthy phone. That's not saying that the Motorola RAZR will become a best-seller like its granddaddy but it's the trump card in Moto's deck. The RAZR is a phone to be seen with and a phone to brag about. So, ask yourselves - if a friend showed you the Motorola RAZR, will you be impressed enough to want one too? Most people will, we think. The original RAZR was famous for being famous. The XT910 is a droid, not a celebrity. Though it certainly looks the part.