The absence of Motorola on the dynamic and ever-growing Chinese market has surely been felt, considering that the brand has had a long and successful history of operation in that region. After the major Moto acquisition by Lenovo last year the official plan was to limit availability to counties, where Lenovo' own smartphones aren't so well received and seeing how this is not the case on its native turf in China odds where that the Moro lineup was destined to miss the sprawling market completely.
This morning however, Rick Osterloh, the company's president, announced that Moto devices are officially hitting the Chinese market. Initial plans state that the lineup will include three smartphones - the Moto G 4G, Moto X 2014 and something dubbed the Moto X Pro, which is essentially a rebranded Nexus 6.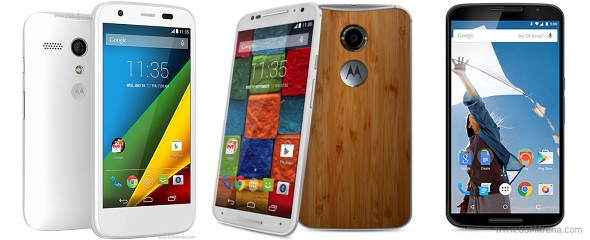 Motorola also plans to introduce the Moto Hint Bluetooth earpiece, the Moto 360 smartwatch, along with the Moto Maker phone customization service.
As far as availability goes The Moto X will hit the market shortly with sign-ups for the Moto G and Moto X Pro, which will most probably be available after the Chinese New Year on February 19. The Moto 360 will also come later.
Motorola promises to approach the new market with the same high level of customer service and aims to offer users "the most personal smartphone ever". Product Marketing VP Steve Sinclair, reiterated that by stating that: "When you buy a Moto phone, we don't forget about you".
Motorola has a pretty good track record of delivering speedy and stable updates to the Android platform. This, coupled with a central focus on improving productivity and general performance of devices with a only a thin software layer and an otherwise pure Android approach is a formula that has brought a lot of market success to the US company in the past. Whether or not this will roll-over to the new eastern market is anybody's guess, but Motorola seems to have all the right ingredients to shine.
?
Motorola for Turkey, please.
M
Now the competition is started for Samsung & other player.Now Motorola global smartphone share will increase... Thankfully Google left Motorola,
D
Agree. They should open up in the Philippines as well... Tsk2...