BLU is known for producing mid-range Android phones for bottom dollar prices, and the 4.8 HD is their newest handset to continue this trend.
Coming in the standard Black and White colors, Blue is also offering two other ostentatious paint jobs: neon pink and neon yellow.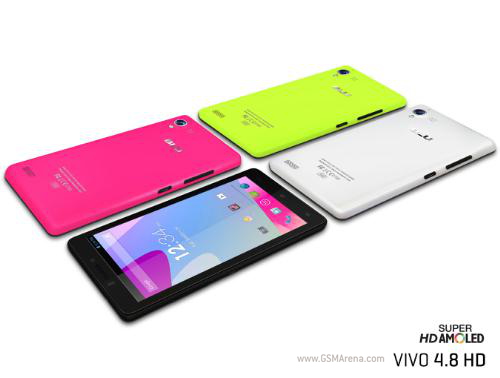 Aside from BLU's...interesting choices in alternate colors, the 4.8 HD will pack a, you guessed it, 4.8" display. It's a super AMOLED unit with a resolution of 720 x 1280 pixels.
Under the hood, BLU's latest offering will pack a 1.5GHz quad-core processor, 1GB RAM, and 16GB storage capacity. It's also rocking an 8MP primary camera, and a 5MP front-facing snapper. The most impressive aspect of the 4.8 HD's design is that BLU has managed to squeeze all of this tech into a device that is only 6.9mm thick.
It's capable of HSPA+ speeds only (sorry, no LTE), however, and runs Android 4.2 out of the box. Does this sound like a good deal to you?
m
is it coming to the uk?
A
Interestingly, the Sony Z1 Compact has the same variation of colours. A case of who-copied-who perhaps? :)
?
Wow. Great device and pricing! And Apple wants to sell 8GB Iphone 4 for same price! LMAO!!! Really slim, 1.5 quad, HD Amoled...Not bad at all. What's the battery.