Don't you just hate it when you redesign your site and accidentally leak a couple of unannounced devices? I know I would be pissed off if that happened to me. And probably Motorola does too as just such a mishap struck the US manufacturer, resulting in the leakage of four phones, a Xoom 2 tablet and a watch-phone. Rookie mistake!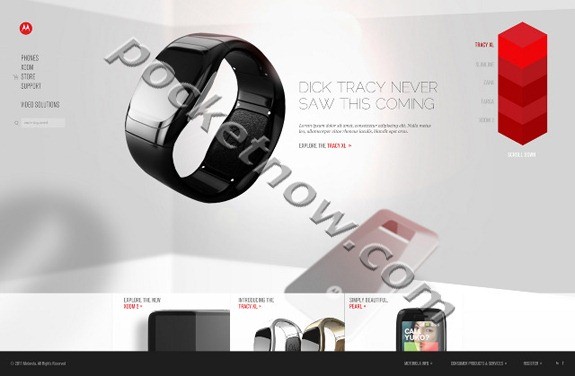 The photos don't reveal much other than the names and design hints but they're still worth it to look at as they might give a clear idea of where Moto is headed in 2011. The first picture reveals a watch, acting as a standalone phone, dubbed the Tracy XL after Dick Tracy (a comic-based police detective, no less).
Next up we have two slim devices, the Slimline (the one with its back to us) and below it, the front of a phone, named Zaha (codename, I hope).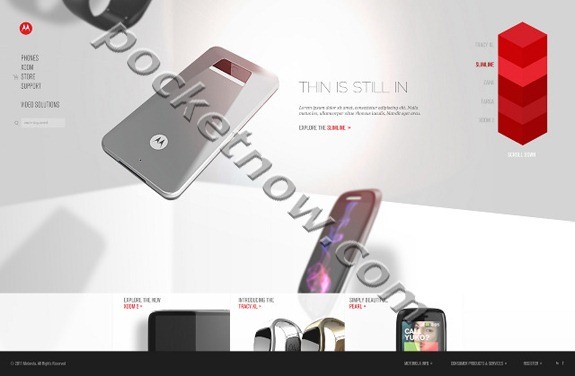 At the bottom of the pictures we see a corner-shot of an alleged Xoom successor, of which we only have a supposed name – the "Xoom 2", yeah, a no-brainer, but could be a codename too.
Finally, we see another phone on the page bottom-right corner and right in the middle too, called the Motorola Pearl, of which we have no information.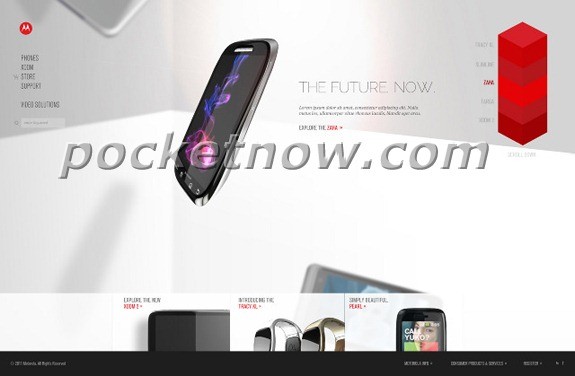 That's about it for now. Motorola has pulled the page from its site so we can't dig deeper for now. Hopefully soon we'll get to see what all of this is about.
?
Can I ask what are the problems with the frist motorola xoom?
b
Before releasing anything they should make the gingerbread for the atrix...
?
As someone who owns a LG GD910... I have to say I'm blown away by how thin and small Moto's watch phone looks. I'll be amazed if that gets decent battery life... but I'll also likely buy it to replace the GD910.
ADVERTISEMENTS