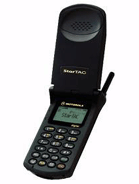 m
I have some questions?I would like to buy TarTac 130 mobile phone but i dont know where , how much it cost?Please sen me message and answer me on those questions
thanks bye
Mathew
i
ba fratilor din cate am vazut cred ca ii meserias, avand in vedere ca a aparut in 98. sper sa nu se duca dracului clapeta. ar fi fain sa aiba si ceva jocuri ca ma cam plictisesc. altfel numa bun n-am ce zice.
N
This is one of the best phones I've ever had. Small, light and works perfectly. Also, it does not have any of those silly ringtones.
E
This phone ... alarm - Yes !?!?!?
... Voice note (3 min)
Where ?
k
Hai,

I am indian. Is there any way that you can send the mobile to India continent.The mobile add in like Personal Digital Assistant can that be used to send and receive and can do WAP with that.Any reply is highly awaited
D
It was love at first sight for me. So compact and light with futuristic design (still contemporary for me after all these years). The only thing missing is an alarm to wake me up in the morning. I don't need any Timeport, Motorola should just add this feature (alarm), and they could sell many more millions.
A
I like this phone very much- certainly the best I've ever had. I've always liked the flip-top design too- the phone is ever so small and very light effects like the side sim-card tray amongst other things ad to its great design and look, the phone itself and features a pretty cool too- 10/10
Total of 175 user reviews and opinions for Motorola StarTAC 130.