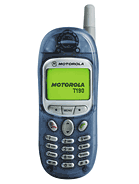 A
This is a very good phone!Don`t worry about it`s stand by time ! Good signal ,nice design , cool features ! It is what you expect from a nice practical cell phone!Enjoy it!
M
I bought for my daughter a Motorola T190 today , it looks adorable and seems it has a many useful features. But we do not find a manual in English language , can u tell us where from we can find one?
Tks
Total of 204 user reviews and opinions for Motorola T190.