Motorola had embarked on a noble plan to offer the unlocked version of the Moto X for $349.99 through their MotoMaker website on Cyber Monday. While the plan was good, Motorola was unable to execute it.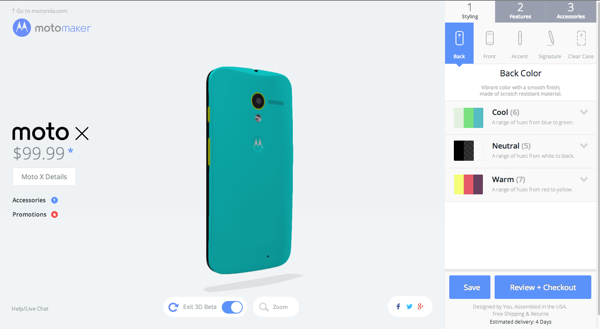 The day the phone went on sale, the site was unable to handle the stress of all the people trying to make concurrent orders, leading to basically no one being able to purchase the phone.
Now to make up for this gaffe, Motorola will be putting the phone back on sale on Wednesday, December 4 on their website, along with next Monday, that is, December 9. The 16GB model will be offered for the same $349.99 and the 32GB model for $399.99, unlocked.
If you missed out last time, this is your chance to get the unlocked model for a sizable discount again. Makes sure you get in line early, though, as there is no guarantee the site won't go down again.
B
Hi there, I'm from Europe, I want to buy moto-x and ship to my country via borderlinx (package forwarding service). The problem with Motorola website is they update the USA Address given by this shipping forwarding company when I place the order...
j
The site shows no contract instead of unlocked. Are you sure it is unlocked because if its no contract it wouldn't work on other carriers!
D
The carrier versions are considered unlocked..however, like I posted before, you can pop a T-mobile sim in the AT&T version, but may not get 3G service since the bandwidths are different between the two carriers. I'm not sure why they just didn't...