Motorola has launched Trade In, a program that allows you to get money in return for your old smartphone. This works only if you want to buy a new Moto X or Moto G (or if you've ordered one already). The nice thing is that you can receive up to $300 for the old handset you're replacing with Motorola's new wares.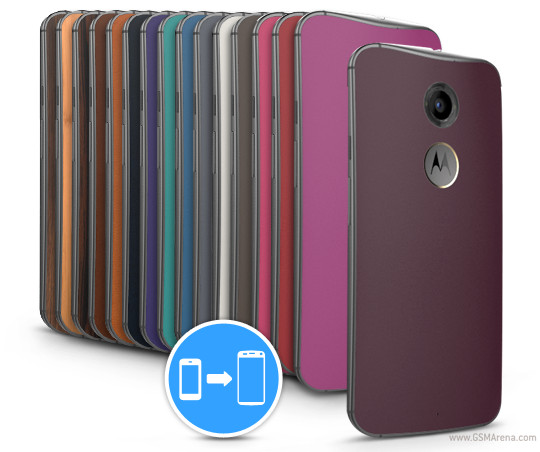 The way it works is pretty straightforward. First you go to the Trade In website, and get a quote for your old phone. Then you purchase either the new Moto X or the new Moto G. After that, you have 30 days to send in your old device (the one you got a quote for).
And after Motorola receives it, it will mail you a Visa Prepaid Card which will have the money for your old piece of tech on it.
The Trade In program only applies for purchases made through MotoMaker. And if you've already bought a new Moto X or Moto G, you can participate in Trade In too, just have your proof of purchase handy.
We've tried the system and got a $280 quote for a 64GB iPhone 5S, in pristine condition. Regardless of which carrier it was purchased from, we received the same amount. So it's rather unclear what device you could get $300 for, keep that in mind. And obviously quotes depend on model, how old it is, and how damaged.
The funny thing is that last year's Moto X, for example, will only net you $60, even if it's good as new. For the old Moto G we received a $25 quote. So sending in a 2013 Moto G is probably not worth the bother. It's interesting to see Motorola's own Trade In system place such a low value on its very products, compared to those from competitors such as Apple.
To learn more about the new Moto X and Moto G, which got official yesterday, do go through our hands-on report.
T
My phone worths $40... (Lumia 1020)
T
I think the department handling the trade off are either dumb or stupid. Why on earth will you place that kind of value for an iphone and cheapning the motorola in front of the whole word? Do you know how inferior it made your product look? For me I ...
A
Haha, yep. Well said. The only issue I have is these contracts are all 24-month plans. I don't think I've ever had a phone last 2 years.