Facebook-oriented smartphones were practically invented by HTC with their ChaCha and Salsa devices aimed at the prevailingly young Facebook audience. Now, though, Motorola wants in on the fun (read cash) as well and have come up with the Motokey Social - a touch QWERTY candybar for those with Facebook running in their veins.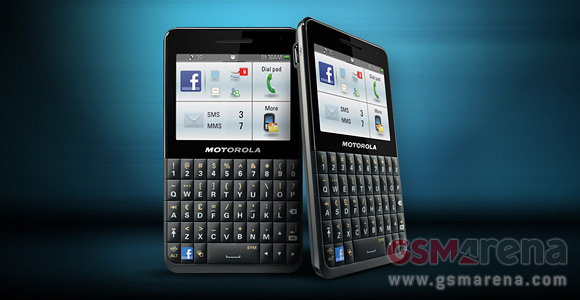 The Motokey Social, like the other two Facebook phones on the market, features the special blue Facebook button on the bottom left, which is used for easy sharing of content. Other than that it's a fairly budget phone sporting a 2.4-inch QVGA TFT display, modest 64MB RAM and 128MB ROM.
Motorola has also equipped the Motokey Social with a fixed-focus 3MP snapper, which lacks LED flash, 3.5mm headphone jack, Wi-Fi, Bluetooth 2.1 and a microUSB port. Battery is only 910mAh and is good for about 480 minutes of total use time.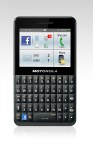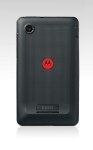 Motorola Motokey Social official photos
The company hasn't yet said how much the Motokey Social will cost or when it's going to be available, but you can bet Moto isn't going to ask a fortune for it.
O
Reviewpayment protection
ADVERTISEMENTS