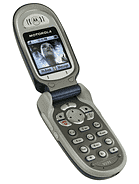 G
Michael, 29 Dec 2006Its Kinda strange that this phone has 54 votes especially when it was never released and produ... moreHello,
i am someone looking for old phones which are all canceled.
i need one for calls only.
no cam,no bluetooth and anything else of new phones.
in Egypt, i there's no place to buy and its already cancelled.
do u know where can i get one?
ty
M
Its Kinda strange that this phone has 54 votes especially when it was never released and production cancelled. I do agree with the previous comment it could be made more modern and re-released.
N
Very sad this phone never was released I would of brought it well that was back 3 years ago when I saw it. I would be nice if they take the same design and beef it up with some modern stuff!!
Total of 7 user reviews and opinions for Motorola V295.