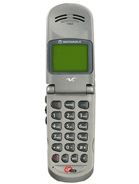 l
i need a detailed manual in english for v3690. anyway, it looks great...

tia, Lucian
P
I expect for something called a ringtone in place of 12 noises ! where ? when ?
J'espere quelque chose appelée une sonnerie au lieu de 12 bruits ou ? quand ?
D
i think there should be the selected ringtones like on nokia,is there any chance the v3690 getting the novelty ringtones
V
Hi! It's a great phone and I have it. I'd like you to send me instructions for it ir it's possible! Thanx
J
Necesito el manual del Motorola V3690 (GSM) en Español.
Por favor, indicar la dirección electronica donde obtenerlo.
Gracias
a
hi i was a big fan of the motorola 3690 but just yesterday only the screen became totally blank only the light is there.some of my friends had already advised me not to buy this model but i went ahead and bought it .

will the company look into this matter.my friends have also faced similar problems
b

hello

can you tell me how to get new ring tones for my motorola v3690

thank you for your help

bene
L
i love the design and size of my V3690 but do not like the fact that I cannot compose my oen ring tone or set a screen saver or welcome message.
Total of 48 user reviews and opinions for Motorola V3690.