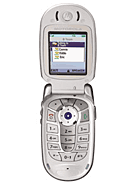 w
I love your company motorola very very much i always wish to have one but becouse i don't have money thank you very much.
D
the phone looks really sexy.Butwhy dont most of the motorola phones have infrared ports .whats the resolution of the camera .can you send me the price of the model in Rs(Indian currency)
A
This sounds like a good phone. I made it with my LEP tech.
THE WORLD IS MINE!!!!!!!!!!!!
J
Is it possible that this phone will be used for Cingluar like the regular v400 Motorola phone?
c
and with the feature "puch to talk" you can send voice messages for free !!
Total of 54 user reviews and opinions for Motorola V400p.