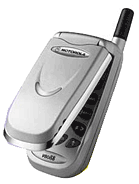 O
I am trying to get a user's manual for my phone (motorola v8088). I real know how to get it on the net.

Please kindly help me in getting it and send it to my mail. or tell me the site i can get it.

I will be very greatful if U did.

thanks in advance
c
me encanta este telefono de hecho poseo uno el cual accidentalmente se me bloqueo y no conosco el codigo aca en venezuela donde lo compre tampoco me lo han podido desbloquear me pide una clave de 4 digitos la cual aqui desconocemos si me pueden ayudar favor escrivirme a mi correo. grasias desde venezuela....
?
v50, except just has flashing lights stuck on front to make battery performance even worser than it originally is. how convienent!

Total of 26 user reviews and opinions for Motorola v8088.