Up until recently, the rumors regarding the Motorola X Phone suggested it was a single device that the Google-acquired smartphone maker was working on. However, the online gossip from a Motorola insider says that Motorola X will be brand, similar to the Samsung Galaxy.
Allegedly, this is going to be the first Motorola lineup on which Google is going to have a direct influence. That's why the first smartphone from the X lineup is set to be announced at this year's Google I/O and hit the shelves in June.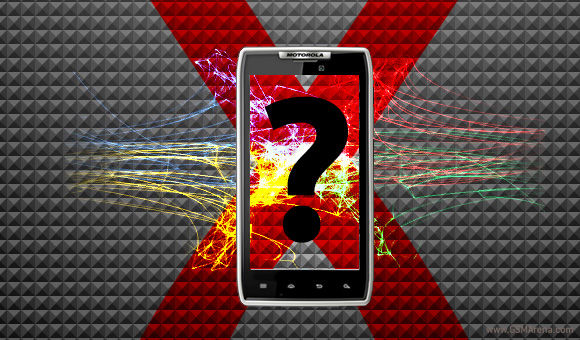 More interestingly, the handset will be available for purchase through the Google Play Store in addition to the usual carrier and retail stores. Motorola will reportedly guarantee at least one full Android version update after the phone has been purchased and will take care of the update process itself, and not the carrier.
Take the next rumor with a grain of salt, as it sounds really unlikely. According to the insider Motorola will allow customers to customize their X-branded phone prior to purchasing it. They'll be able to specify how much RAM and internal storage they like. Motorola is said to guarantee the custom devices to be delivered in a week.
Additionally, users can opt in to have their bootloader unlocked and SIM configured for use on any carrier. The rumor goes as far as to suggest Motorola will allow you to preload custom wallpapers, ringtones, apps and contacts before the device arrives at your doorstep, much like the HTC Get Started program.
Finally, since the device is said to land in the Play Store, it's going to be highly subsidized by Google, matching the base Nexus 4's price of $299. Google I/O 2013 starts May 15, so we'll have to wait and see for ourselves what Google and Motorola have got in store.
J
I posted this on the Motorola UK Facebook page and they commented back that they cant comment on rumours, however it is an exciting time for Motorola and to keep our eyes peeled going forward!! EEK
D
Sounds like a good idea
D
While I do agree with your first part about Android updates, I really don't know how you got a +1 rating while writing this stupidity: "But apple gives you updates for the 3+ years you're paying off the phone." Yeah, sure you get the up...
ADVERTISEMENTS