Press conference
The HTC MWC press conference saw the announcements of six Android-running devices. We've got five new smartphones and the Flyer tablet that should help strengthen the HTC positions within the Android family.




HTC gave themselves a deserved pat on the back at the start of the press conference
The show really got going when HTC announced the next generation of high-end Android smartphones - the Desire S, and Incredible S. The cute little HTC Wildfire S was also unveiled and should be one of the devices to help Android finally make the low-end breakthrough.





The Desire S, Incredible S and Wildfire S announcement
The other two the new devices were particularly interesting. The HTC Salsa and ChaCha are both featuring dedicated Facebook buttons and have their designs inspired by the popular social network.





HTC Salsa and ChaCha announcement
Both the Salsa and the ChaCha are mid-range devices but with a cool feature like that they might enjoy excellent market performance.
HTC even managed to convince Mark Zuckerberg himself to record a short video, praising the company efforts to extend the Facebook integration on their phones. What's interesting is that Zuckerberg promised many more phones with Facebook integration in the future.




Mark Zuckerberg heaped praise on HTC during the event
After the press conference we also managed to spend some time with the new handsets (and the Flyer) and, naturally, we've got the whole thing documented.
MWC booth
Of course we also stopped by the HTC Booth in the MWC, but we had less luck there. The S handsets had cables attached to them, while the Facebook duo and the Flyer were sitting behind glass.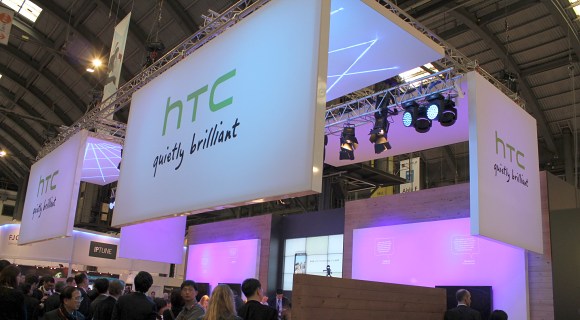 Nonetheless we got all the images and first-hand impressions we needed and the hands-on articles are already waiting for you.
You can find the Wildfire S, Desire S and the Incredible S on the next page, while the Facebook duo and the Flyer tablet are on page three.
o
I have HTC desire s mini also known as HTC wildfire s im wondering if it's system is the same?
?
Ihave a htc desire. Is there any way i can set music off my play list as a message tone , or at least a repeat tonei could use. I dont hear messages due to work ! please help .
N
Excellent phone..go for it...