Barcelona, we bid you goodbye. And as the curtain falls, here's one for the road. What stood out this year? What made an impression and what slipped into irrelevance? What we saw and what we didn't see coming? It's the GSMArena rundown and yours is a front row seat.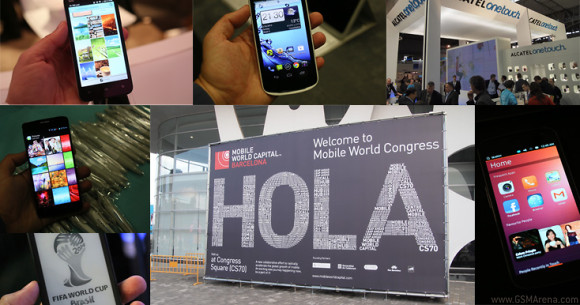 There was a time when the Mobile World Congress was setting the industry's agenda for an entire year. No other event was as likely to bring together all the latest and greatest phones. But... well, the tables have turned. Major manufacturers are either opting out of the congress or saving their best for solo events.
Samsung really did a number on the show by announcing, on the first day no less, that it will be unveiling its Galaxy S IV smartphone some 20 days later. Since then the focus shifted and one eye was constantly fixed on the topic of Samsung's next flagship.
The MWC is now a welcome opportunity for the less prominent makers to get into the spotlight, create some buzz around their gadgets, and have their proverbial 15 minutes of fame.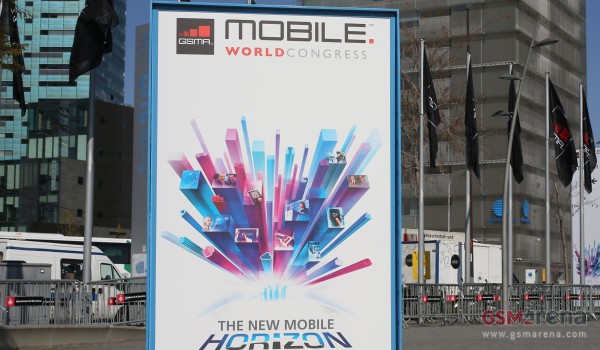 Alcatel announced a heap of devices as usual. But for the first time ever the company took a chance with an honest-to-goodness flagship. The One Touch Idol X has a great 5" 1080p touchscreen, a quad-core processor and an 8 or a 13 MP camera on tap. And we enjoyed playing with it too.
Ubuntu made a splash with its OS on smartphones and tablets. Here's our hands-on.
The YotaPhone is based on an interesting concept, which we don't see spreading like hay fever but was still cool enough to grab our attention.
The big names didn't exactly stay in the shadows either. Nokia got the Lumia 720 and 520 out of hiding (and the nondescript 301, 105).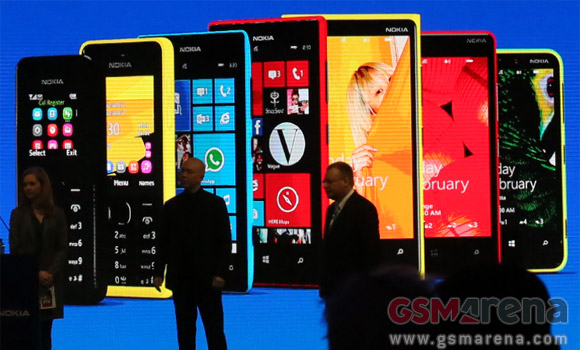 LG was, by far, the most aggressive among the majors. Showing off the improved L-series, a new F-series and a Galaxy Note II direct competitor in the face of the Optimus G Pro, which fortunately, we already managed to preview.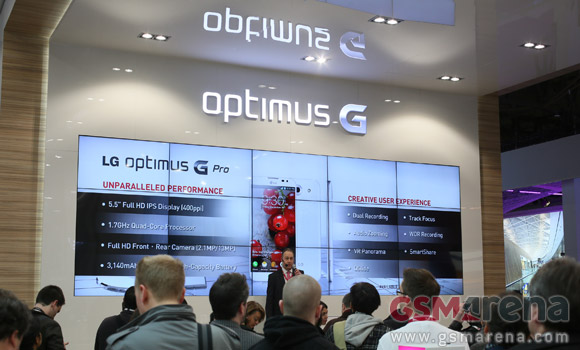 Samsung showed the Galaxy Note 8.0 as a direct competitor to the iPad mini.
Sony unleashed the Xperia Tablet Z to users outside of Japan and we even managed to get acquainted with it. That was one impressive piece of tech.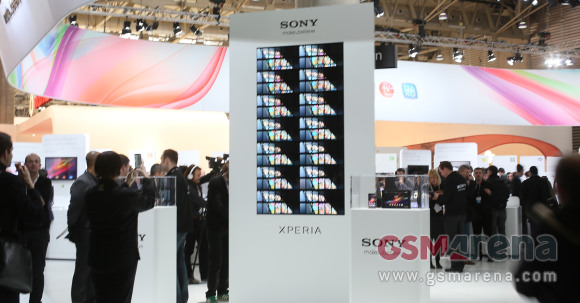 Asus went on to show the successor to their Padfone 2 in the Padfone Infinity. It brings FullHD screens to both the tablet and the phone and we liked handling both. What we don't like is the pricing - €999 for a single device with two screens and a spare battery doesn't sound reasonable.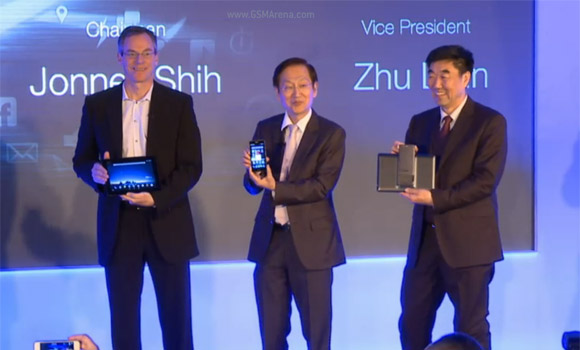 Huawei announced the Ascend P2, which feels rather lost fighting against year old rivals and asking big cash for an otherwise unimpressive (by 2013 standards) specs sheet.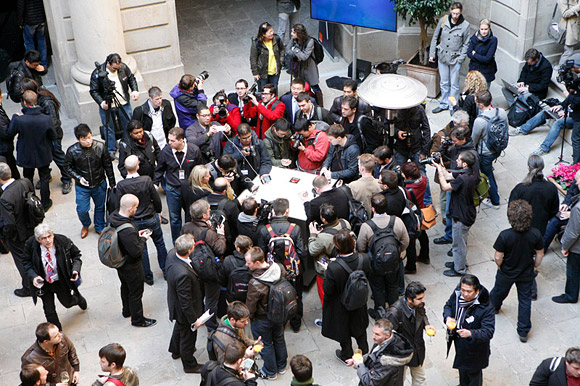 We're leaving this year's MWC as technologically recharged as ever, but a part deep inside us wanted more - more time, more gadgets, more imagination.
H
I don't know what HTC was waiting for. I thought they were going to show some new devices, the only new device was announced before MWC.
D
So you mean to say companies like Samsung and HTC are innovative?
m
waiting for a QUALITY physical keyboard android phone for Att forever!!! i need one with a fast processor good memory and awesome 1080p video...
ADVERTISEMENTS