We're on our way out of the MWC grounds. The biggest mobile tech event of the first half of teh year is over. While last year we left slightly disappointed, this year was full of excitement with several flagship launches, several new tablets and plenty of wearables, too.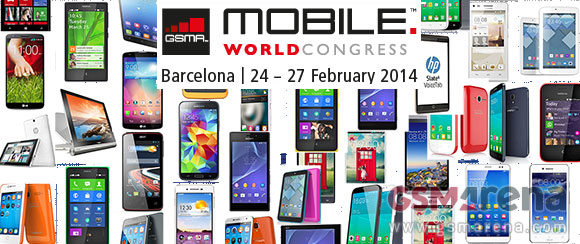 Before we say goodbye, we have time slow down and review the highlights of the frantic week behind us.
Samsung
Samsung's announcement brought the hotly anticipated Galaxy S successor. The Galaxy S5 improves on the S4 on all counts, with water-resistance, big camera sensor with 4K video capture, fingerprint and heart rate sensors as the headlining features.
The slightly bigger screen (just 0.1") and faster processor were a bit less exciting (S4 Advance has Snapdragon 800 versus the 801 of the S5).
Samsung also brought out Tizen devices - three smartwatches - but the only Tizen phone was a prototype that will never see store shelves.
Sony
Sony was the other big player to unveil its flagship - the Xperia Z2 builds on its predecessor with 4K video capture, bigger screen (0.2" more) and lighter, but bigger, body. Sony has publicly adopted the two flagship updates per year, so this is really for Xperia Z owners. Z1 owners will probably have their upgrade later this year.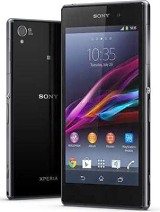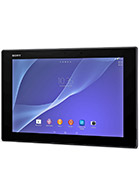 Sony Xperia Z2 • Sony Xperia Z2 Tablet LTE
Sony also revamped its tablet - the Xperia Z2 Tablet is the thinnest Android tablet around and it's so light and pretty, it's a serious rival to the iPad Air. As other Z devices, it's water resistant.
Nokia
Nokia had no flagship to show, but its event brought a big shift in strategy - the now Microsoft-owned phone division made Android-powered devices, three of them. Of course, former CEO and future Microsoft head of tech Stephen Elop made sure to stress that the Nokia X family uses Microsoft and Nokia services, not Google's.
You can read our thoughts on Nokia's deviation from the Windows Phone-centric smartphone approach here.
LG
LG unveiled the G2 sidekicks - the G Pro 2 phablet and the G2 mini compact phone - a couple of weeks before the MWC, but this was our first face to face meeting with the new gadgets. While the G Pro 2 is a serious challenger to the Galaxy Note 3, the G2 mini has some drawbacks - it's not much smaller than the G2 and its specs are thoroughly mid-range. And we thought that after the Xperia Z1 Compact, things were turning around for small flagships.
HTC
HTC didn't put too much effort into the MWC - the ailing manufacturer only brought the Desire 816 phablet and that was only a dummy. We guess HTC is saving its ace for the end of March when the HTC One successor will be unveiled.
The HTC One itself won the Best Smartphone award at the MWC.
Huawei
Huawei brought a "don't call it a mini" compact version of its Ascend P6 phone, the G6. The company also threw down the glove, challenging the Nexus 7 (2013) with the LTE and voice call enabled MediaPad X1.
The company also showed an innovative wearable, the TalkBand B1. It's a Bluetooth headset that can be worn as a smartwatch thanks to a clever wrist band.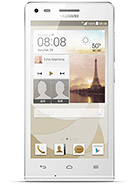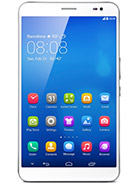 Huawei Ascend G6 • Huawei MediaPad X1
Lenovo
The Lenovo S850 smartphone and Toga Tablet 10 HD+ stand out on Lenovo's roster. The S850 is a mid-range 5" phone with a 13MP camera and a plastic finish meant to feel and look like glass, while the Yoga tablet updates its predecessor with a 1,920 x 1,200px screen.
Acer
Acer had no flagship to show, but the mid-range Liquid E3 and entry-level Liquid Z4 will have to do until the next Liquid S flagship comes out.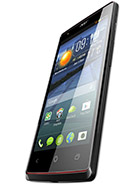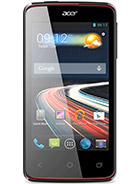 Acer Liquid E3 • Acer Liquid Z4
ZTE
ZTE showed the second generation Grand Memo tablet, now with LTE. The screen grew to 6", though the chipset was demoted from a Snapdragon 800 to a 400. ZTE also had a couple of Firefox OS phones on display.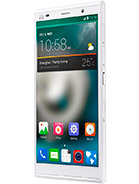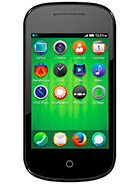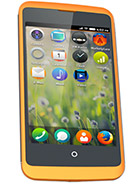 ZTE Grand Memo II LTE • ZTE Open II • ZTE Open C
Alcatel
Speaking of Firefox OS phones, Alcatel had a whole gaggle of them, there's even a 7" tablet. Alcatel had the most new devices in general, but the most interesting Android devices are the Idol 2 S and Idol 2 Mini / 2 Mini S.
The Pop Fit is an interesting device too - a tiny, entry-level Android phone that can come on a run with you thanks to the arm band (and its small size, of course).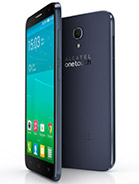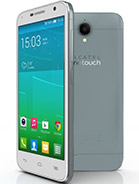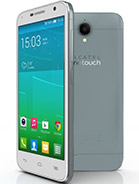 Alcatel One Touch Idol 2 S • Alcatel One Touch Idol 2 Mini • Alcatel One Touch Idol 2 Mini S
Others
A few devices from lesser known makers also deserve a shout out. The Blackphone addresses hot issues of today - privacy and electronic security - while the New YotaPhone tries to revolutionize phone design with two screen (the second one being an e-paper display).
The Gionee Elife S5.5 is the thinnest smartphone yet, just 5.55mm thick.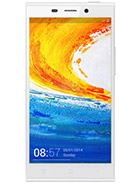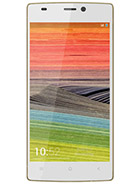 Gionee Elife E7 • Gionee Elife S5.5
Other intersecting developments came from SanDisk, like the first 128GB microSD card (which the latest flagships support). This NAND storage progress was, of course, accompanied by bigger embeddable storage chips for phones and tablets.
SanDisk also unveiled external storage for your phone or tablet, the Dual Ultra USB Drive. It plugs into USB OTG enabled devices and provides between 16GB and 64GB of extra storage. It has a handy full size USB end for plugging into computers too.
While Apple wasn't at the MWC (it never is), the awards committee honored the Cupertino tech giant with the Best Tablet award for the iPad Air.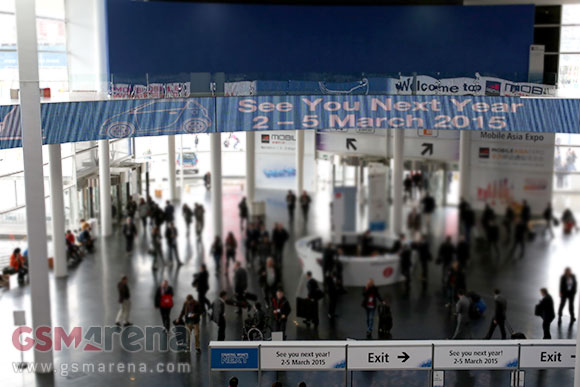 ?
Ya, why don't Apple sue China manufacturer, whole China market is full of inmitation product including "food" Chinese are 'lazy', they just want to make 'quick money' don't think about others.
A
I'd say the Blackberry Q20 would be close to highlight of the show. But I don't think they actually showed it, did they? So, uh.. yeah.
L
Since when an opinion/fact became an incorrect statement? lol.. anyways, go ahead with your iphone, no one's preventing you. And we're talking about MWC and the phones presented here.. not your outdated phone. Almost everyone here we're disappoi...