Alcatel U5 hands-on
The U5 is more modest in its claims and that's good. Being a budget-oriented device, it looks and feels like one. Interestingly, the texture on the back appears similar to the A3's, but manages to feel less nice.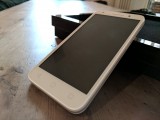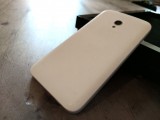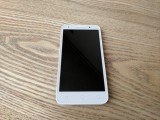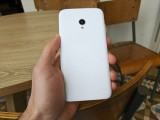 Alcatel U5 from different angles
The display may be low-res, but at least it's being honest about how big it is - there are no deceptive bezel tricks here.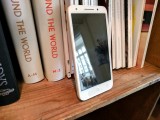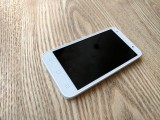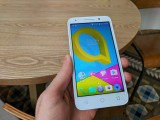 The U5's display is reflective, but at least doesn't lie about its size
Alcatel PLUS 12 hands-on
Finally, the 2-in-1. The Alcatel PLUS 12 consists of an 11.6-inch tablet and a keyboard dock with some careful separation of internals and functionality. The tablet bit houses the more important stuff - the Intel Celeron N3350 processor, RAM and storage, and most of the battery. It can connect to Wi-Fi networks (ac included), but the LTE radios are in the keyboard dock, complete with some more battery and extra USB port. The whole thing weighs 10g short of a kilo.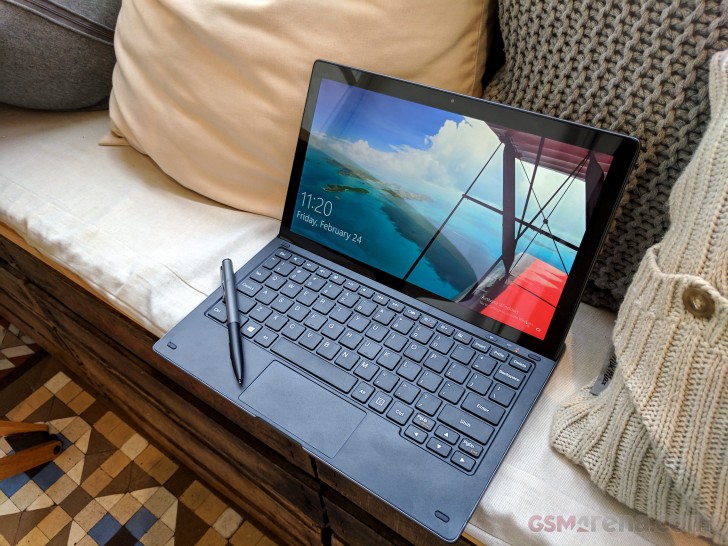 Holding the tablet on its own isn't too comfy, though - certainly not for hours. On top of it being quite large, it's also quite slippery along the edges. Snap it into the dock (and it's a really satisfying snap, too) and it makes a lot more sense, plus you get to enjoy the full set of connectivity options.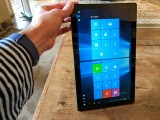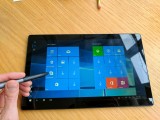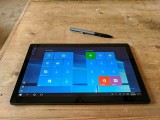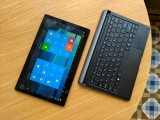 A 12" tablet is tough to hold for long periods of time - better rest it somewhere
The keyboard is decent, though it obviously doesn't have much travel. For productivity it's certainly a lot better than an on-screen solution. The touchpad, however, is pretty tiny. The display is sharp and all, but it's much too reflective for our liking.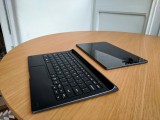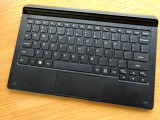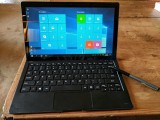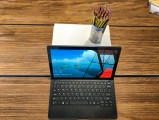 Keyboard • The two pieces put together
You do also get a pen, of course, pens seem to have become mandatory lately. Alcatel has acknowledged that you won't look too good with the pen tucked behind your ear, so it attaches to the right side of the keyboard - magnetically. Samsung, are you keeping tabs?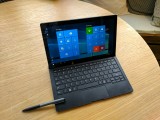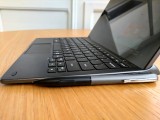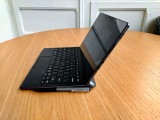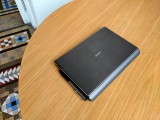 Styluses are all the rage • This one attaches magnetically to the right side of the keyboard