Being knee-deep in the mobile industry on a daily basis is undoubtedly a dream job for me. For it lets me experience the latest and greatest tech. However, while far from complaining, there are certain aspects of my job I find a bit annoying. For a few years we've seen an avalanche of nearly-identical, bland handsets flooding the market, with an impossibly short turnover. I frankly hate that this is the state that a big chunk of the glorious smartphone industry is in. So, in order for a phone to make my personal top list it needs a purpose and clear goal - in other words a reason for existing.
Apple iPhone SE (2020)
In no particular order then, I kick things off with the iPhone SE (2020). Full disclosure, I am not an iPhone person, however, the sensibility of the SE is far from wasted on me. First off, there is the compact smartphone angle to consider. Many users seem to miss truly small formfactor devices and these are indeed getting rarer. However, by that logic, I would have gone with the iPhone 12 mini instead for my personal list, for it's even more compact body, newer hardware and better space utilization overall.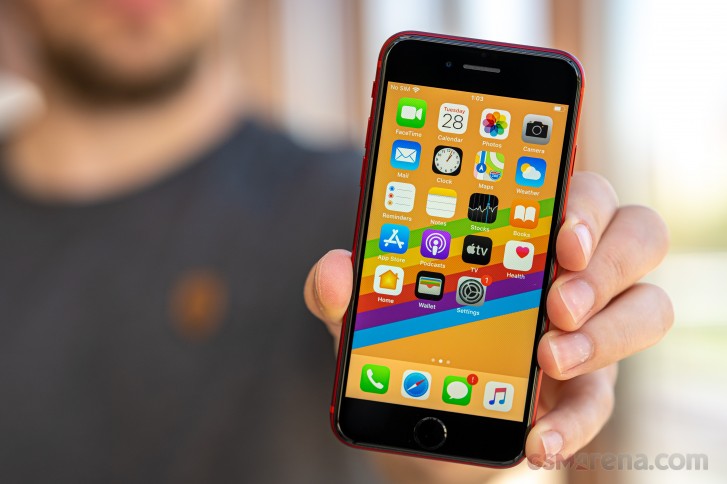 My reasoning to like the SE 2020 is largely centered around the simple fact that it's what users want and what most of them ultimately need. Apple's products continue to have one of the longest upgrade cycles in the tech space. A huge portion of iPhone users hold on to older models because they remain perfectly usable for their needs. Apple's above average long-term hardware support deserves a lot of praise on that end. But so does Cupertino's decision to finally start offering more sensible value offers. No wonder the iPhone SE (2020) has been selling like hotcakes.
Samsung Galaxy S20
The Samsung Galaxy S20 family is my next personal highlight of the year. I am particularly partial to the vanilla S20, in use by my significant other. Samsung straight up outdid itself in terms of feature parity and gradual segmentation within the mainstream S20 flagship line. Even the smallest and cheapest of the trio gets to enjoy the excellent 120Hz Dynamic AMOLED 2X display and a versatile main camera setup. I just really wish that the same of feature parity got applied to the Note20 family as well. In fact, I ended-up being so disappointed on that end that I skipped yet another Note generation for my personal phone, still sticking to the trusty-old Galaxy Note9.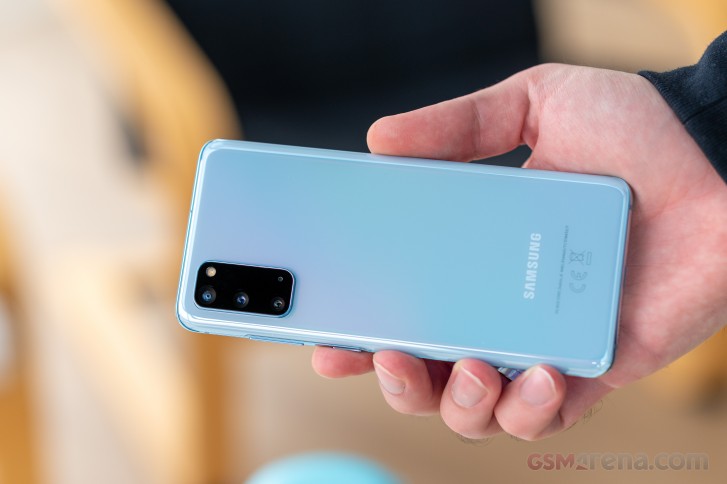 Samsung Galaxy Z Fold2
While still on the topic of Samsung and personal device upgrade conundrums, I did spend quite a bit of time with the Galaxy Z Fold2 this year. In fact, I have been going back and forth on the actual purchase of one on quite a few occasions. As far as futuristic folding display form-factors go, Samsung's take is by far the most functional you can get now. Even with all of the now well-documented drawbacks to the design and ongoing software imperfections related to the form-factor, I know for a fact that the overall experience and its benefits outweigh any shortcoming by a big margin in my book.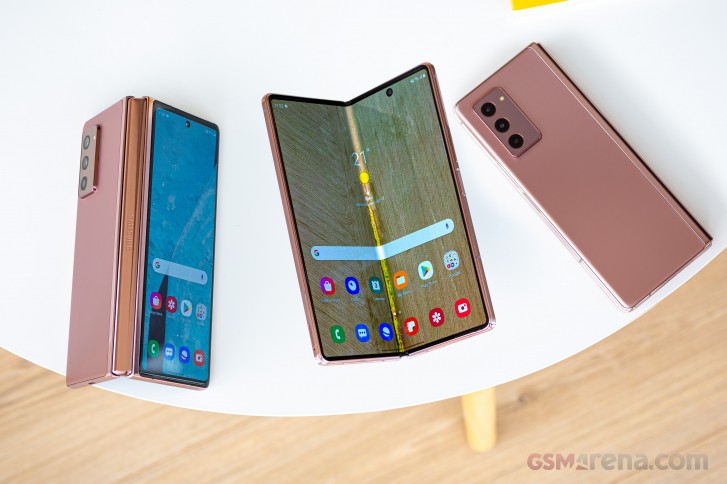 As for reasons why I haven't been able to commit, not yet at least, there are personal paranoid longevity fears of mine, mostly related to the soft display surface, combined with my tendency to stick to phones for a couple of years or so. Plus, fears of missing out on the S Pen are ever-present and have been growing with recent developments regarding S Pen support on the Galaxy S21 line. Depending on how all of these play out in the next few months, I can definitely see myself embracing a 2021 Samsung foldable. Mark me down as a firm believer in a foldable future.
Asus ROG Phone 3
Another on and off fling of mine in 2020 has been the Asus ROG Phone 3. That actually sounds like an understatement, though, as I have been thoroughly in love with the ROG line, ever since the original shaped the current growing gaming smartphone niche.
But even with competition in the space sprawling, the ROG Phone 3 continues to hold the top-dog gaming king position. Both on an objective and my own personal scale. Nobody has realistically come close to the incredible depth of customization, performance tuning, fluidity of the experience and stunning accessory ecosystem of the ROG Phone 3.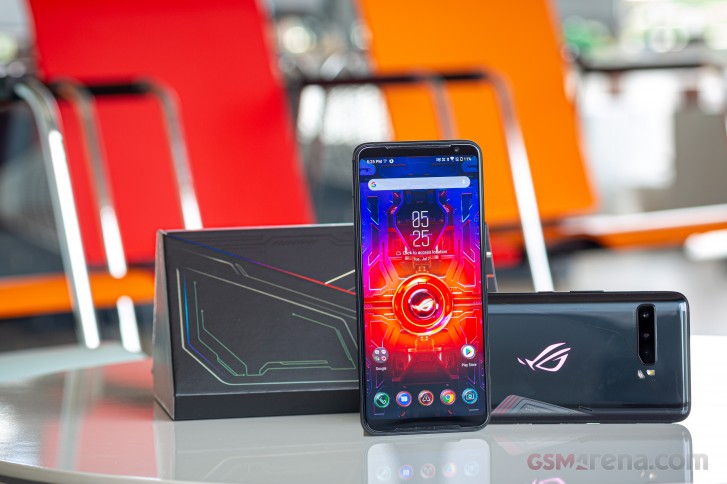 But, more importantly in my book, the ROG Phone 3 manages to deliver an amazing flagship experience beyond its gaming prowess. So much so as to draw me in – a power-user with almost non-existent mobile gaming needs. That speaks to the well-rounded nature of the ROG Phone 3 as a whole.
Xiaomi Mi 10 Ultra
My final entry goes out to camera advancements in 2020, of which there have been a few. Originally, I felt like going with the Xiaomi Mi Note 10 for its versatile camera setup, kind of pioneering both the huge 108MP main camera sensor and the inclusion of dual telephoto shooters. Since that phone technically does not make the 2020 cut, though and also has some notable shortcoming in video capture, I am going with the Xiaomi Mi 10 Ultra instead.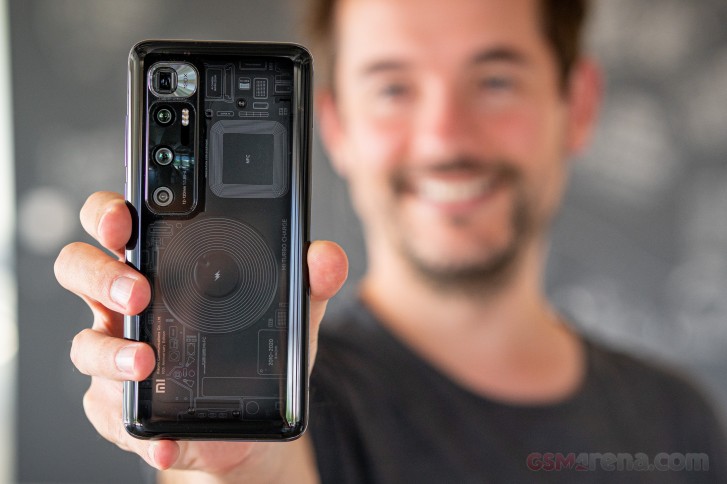 Arguably, the best overall smartphone camera experience on the market to date. Of course, that is open for debate, but an opinion is an opinion and I'm sticking with mine.
n
iphone SE? realy? i had bigger expectations from you
R
A lot of great phones came out this year but the Xperia 5 ii really should get much more love, Sony came back strong this year with their offerings.
ADVERTISEMENTS