Motorola is quietly working on several smartphones that have been in the rumor mill lately. One of those devices paid a visit to the Federal Communications Commission in the US for certification and revealed some details about itself.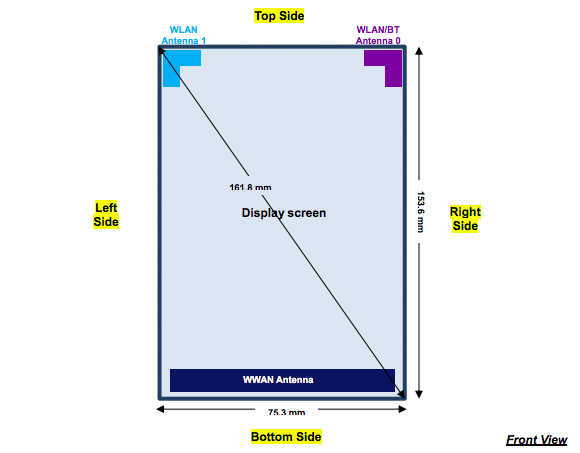 The FCC Filing did not clearly mention the model number or name of the headset, but merely referred to it as model 5137. This smartphone measures 161.8mm diagonally, compared to 154.49mm for Motorola Droid Turbo.
The handset is expected to feature Qualcomm Snapdragon 808 or Snapdragon 810 mobile chipset, as it has been tested for 4G LTE-Advanced radio. MIMO Wi-Fi has also been tested.
The phone will also be compatible with Motorola's Turbo Charger. There is no explicit mention of any other details in the filing documents.
Recently, a handset dubbed Motorola Kinzie was spotted with flagship-level hardware. However, we can not confirm whether the mysterious handset is the Kinzie.
Source
|
Via
S
This handset with Display size - 6.33" is Nice! There are people who like and use such large handsets(Z Ultra 6.44"). Some folks are going to comment here that they hate such big displays its simply not for them.
D
Why contained this chipset SD810 or SD808, why not to waiting a month to release this model of motorola and another models with Snapdragon 820
D
Could be the droid turbo 2 also. the turbo charger started with the turbo.