If you have been paying attention to Nokia's rather low-key presence these past few years and its uncertain faith after the infamous April 2014 Microsoft deal, then, you already know the roller coaster of events that unfolded. If not, then we have great news for you and better still, minus all the heartbreaking uncertainty and denial. Yes, the Finnish titan is coming back to the smartphone scene and by all accounts is planning to out three or four Android devices, including phones and tablets in Q4 this year.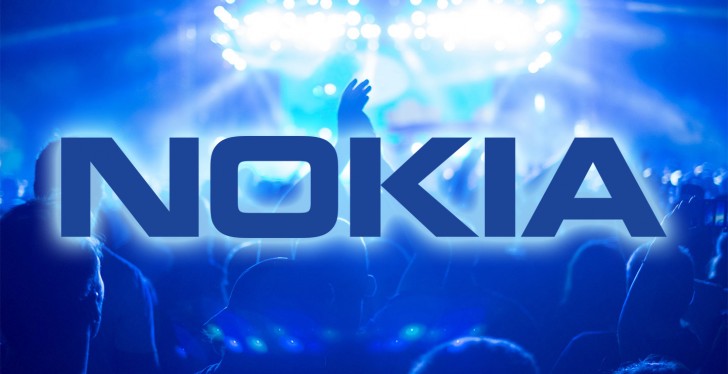 We couldn't have been more excited when an alleged photo of one of said devices made an appearance all the way back in January. But now it is October 1, so we have officially entered Q4 2016. And it seems Nokia, or rather the newly founded HMD, didn't miss the fact either. Almost as if by design, a mysterious handset running Android 7.0 Nougat and going by the name of Nokia D1C appeared on Geekbench today.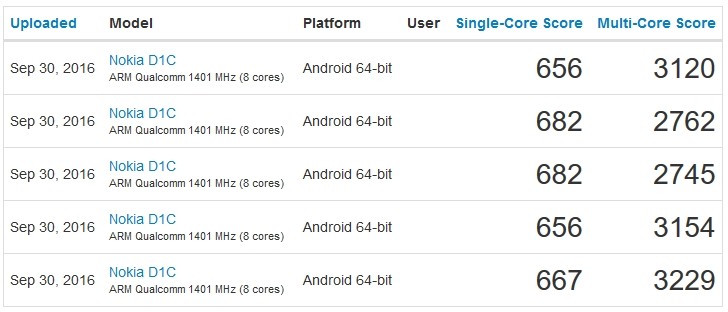 The benchmark was run five or so times revealing some rather modest results of around 628 points in single-core and 3229 in multi-threaded loads. That is perfectly understandable since, judging by the enclosed specs, the D1C appears to be a mid-range offer. Geekbench reports an octa-core Snapdragon 430 SoC, clocked at 1.4 GHz, the accompanying Adreno 505 GPU and 3GB of RAM. Sadly no info on display size, camera setup or anything else for that matter.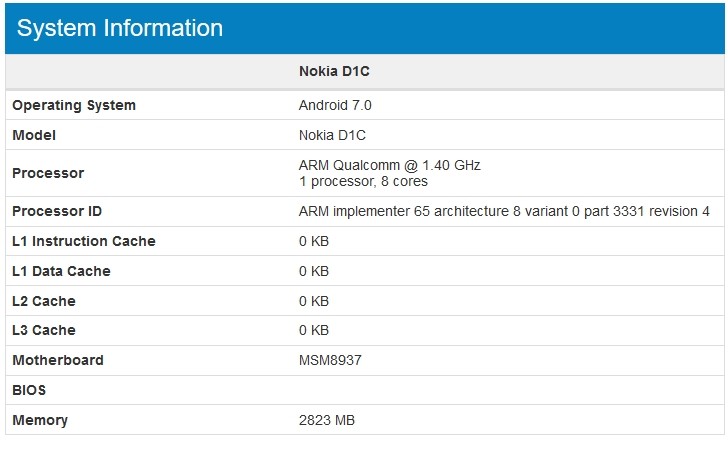 Still, it is the first time we are really seeing a somewhat tangible evidence of an upcoming Nokia smartphone, running Android. Plus, most other rumors claim that the company is working on a couple of premium devices with high-res QHD panels around the 5.2-inch and 5.5-inch marks and powerful 22.6MP cameras. The D1C fits perfectly into the mix as hopefully the third smartphone offer for 2016 and logically a less expensive mid-range one. This also leaves room for a tablet, which we are really looking forward to as well, considering the 2015 Nokia N1 turned out to be such a great device.
a
when will it (nokia d 1 c) come in india?
M
Nokia D1C .. is roamer or Original
S
i'm waiting for Nokia D1C
ADVERTISEMENTS