Chromebooks' share of US edtech market jumps from under 1% to 50% in just three years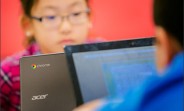 Google's Chromebooks now constitute over 50% of all devices in US classrooms, up from under 1% just three years ago, according to a new CNBC report which cited latest data from Futuresource Consulting. Of the 8.9 million devices bought by the country's schools and school districts K-12 so far this year, around 4.4 million have been Chromebooks.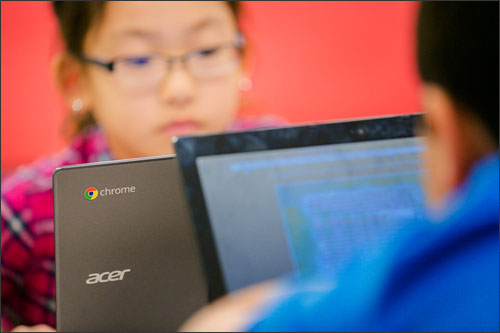 Image credit: Michele Molnar
Looks like even Google didn't anticipate such rapid progress. "It's been amazing to us to see that growth happen just in that short amount of time," said Rajen Sheth, director of product management for Android and Chrome in business and education. "If you look at the overall market for devices in education, it's actually expanded a lot and Chromebooks have actually taken a lot of the expansion."
Rivals including Apple and Microsoft have seen their share of the market plummeting from 52% to 24% and 43% to 24%, respectively, during this three-year period.
D
Ultrabooks are, and although a bit expensive especially when you compare it to Chromebooks, SPs might be a good choice too.
s
Buy a Pixel C, a tablet with keyboard by Google. It Runs Android so it will be more productive than using Chrome OS. There are cheaper Android tablets than can be connected to keyboard. So lot of apps more power. All for just under $150. www.gs...
D
To each his own but most laptops are too heavy and bulky to freely move around with ease when all you want to do is mundane online tasks, research and document/spreadsheets, but for everything else conventional lappy's the way to go.