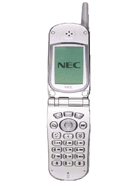 P
Actually I was looking for the B600 of Samsung, a 10 MP phone. But this phone rocks more! lol
F
I've seen a guy near my area who was using this phone and when I pulled out my Nokia N70 and Sony Ericsson K800i, he was really embarassed and put away that monstrosity! Then later, he says "nice set of phones mate" I said "Yeah, one is a Multimedia Computer (N70) and the other is a Bad A** Phone!"
S
can u tell me where i can find it in Malaysia and the price
L
Is this phone out in hongkong already?
I would like to get one...
j
can someone pls tell me wen the nec db6000 is out....is it already out in hk?
d
Is'nt available in our country kenya?
I have DB 500 & it's excellent & perfect!
K
I think this phone absolutely great! Great design!!!
R
Does someone sell his Nec DB 6000, I pay a good price for it! please answer via email!
N
The phone released in HK is only DB5000 but not 6000 coz i live here
a
neoh: this phone is not available in malaysia yet. but it appears in hong kong a month ago :)
n
can i ask you that in our country(Malaysia) can use NEC DB6000, our country is use SIM card. and where can i buy this phone?
S
Man...those GSM-s are getting uglier every month...
Total of 15 user reviews and opinions for NEC DB6000.
ADVERTISEMENTS