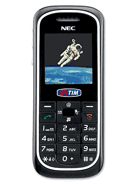 r
The Rickster's tricks
N E C E122
WAP & MMS SETTINGS FOR T MOBILE

SETTING NAME
MMS HOMEPAGE: http://mssc.t-mobile.co.uk :8002/

WAP HOMEPAGE: http://www.t-zones.co.uk

WAP IP: 149.254.211.10

PORT: 9201

USER ID: user

PASSWORD: leave blank

CALL TYPE: gprs

GPRS APN: general.t-mobile.uk

ALSO WORKS WITH VIRGIN SIM

MMS HOME PAGE: http://mms.virginmobile.co.uk :8002/

WAP HOME PAGE: http://www.virgin.com/mobile/wap

WAP IP: 193.030.166.003

PORT: 9201

USER ID: user

PASSWORD: leave blank

CALL TYPE: gprs

GPRS APN: goto.virginmobile.uk

If your service provider cannot provide you with the settings refer to your handset instructions to check the above settings manually

I found the only setting which needed changing was the password in the wap profile under edit, just delete the stars.

Have fun
The Rickster

I
Can anyone confirm it's possible to transfer photos from the phone onto PC, please? If so, how and what with?

b
can any 1 help me i cant find the inferade on the nec e122 can someone tell me were to find it thanks
r
i want to get this phone.!!!
sum one help i need to know how gd the camra
is
HELP!!! ryan
a
what more could you want for £35 quidbut can anyone tell me where to get a sync lead?no bluetooth
B
Good range of features at resonable price. I got mine from TCW, according to the sales people it's so new the accessories detailed in the User Manual (PC Sync) arn't out yet. Can anyone help me please? I need to download photos for work to my PC running Windows. Thanks in advance. Bernard
J
very good looking phone! good value 4 money get it a carphone wearhouse they are £35 with £5 top up thats on orange
c
i bough this fone and i am quite satisfied for its low price
.it image is very nice and i hope that i wil learn how to record maybe ring tones if i can
c
please can you tell me if this phome has infrared or bluethoot?please answer me back 10x
Total of 174 user reviews and opinions for NEC e122.