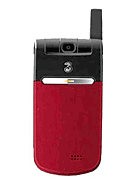 G
This appears to be of the low-end style of 3G handsets, I want to see NEC making a better model that will replace their ageing e616.
K
I just keep wondering what's it like when the clamshell-opened
f
I wonder when are they going to take screenshots of the interior. I just hope the interior is just as good looking as it's domestic japanese counterparts.
t
yay i am the first one to post!
Total of 246 user reviews and opinions for NEC e338.