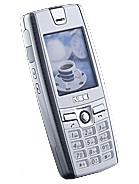 a
I forgot my phone password. What can i do? Anyone know default code?
S
Dear Sir/Madam

Myself and my wife are using N109 Phone from last 6 months and I bought USB cable from China But I do not received its software so How can I get software. Please Help

Thankyou
b
am very happy to see this kind of phone
j
I luv this phone it is very unique and it is very attractive in d eyes and it has a lot of function.
a
it looks beautiful but N100 is more graceful to look at both N100 & N109 are graceful and good phones.
T
Sir Actually i brought this fone from ... uk and i live in Pakistan .. and now my NEC n109 is locked and asking for sume kinda Code to unlock the cellllll can u temeee how can i be able to open ma celll as i am a banker i got 100 of calls and i am unable to :S recive or comunicate kindly temee how can i so that .. i can be able to share ma mobile with others and as welll as in ma Buisness i willll very thakunfullll for ur reply :) thnXX :)
?
Wonderful keyboard!!! It seems it will be no problems to fast sms typing, design not bad but could be better :(
?
What a bad design! No infrared port and no bluetooth! And only 2.5 MB memory!
NO thanks, NEC!!!
Total of 9 user reviews and opinions for NEC N109.