Need a case for your Galaxy S7 or S7 edge? Verus has 'em starting at $5
If you just got a Galaxy S7 or S7 edge and would like to protect your investment on the cheap, you can check out the following cases that Verus has on eBay starting at just $5.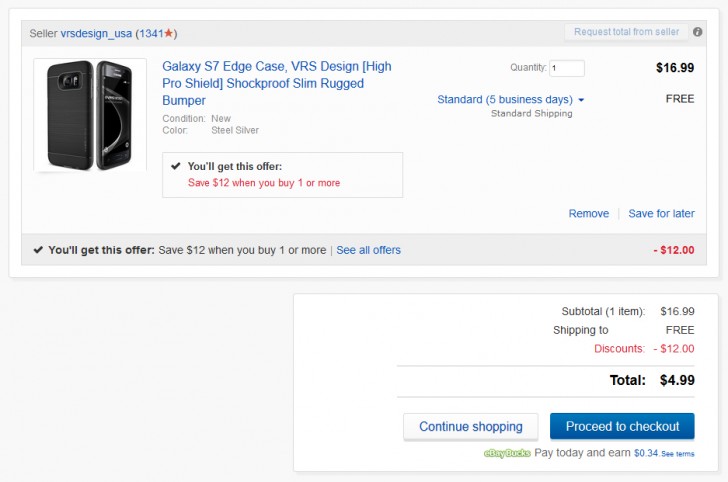 These cases will show their lower prices once you add them to your cart. Also, once you open the links, you can choose between the edge model and the regular model. Most of them are $5 and the last two below are $7.
And then these are $7 each
Make sure you grab these quick! We don't know how long the sale would last since this phone did just come out less than a week ago.
?
Perhaps android authority wouldn't have been caught out as an apple faction ,,and they wouldn't have had to fabricate that covering youtube video, with the excuse to include the iphone in everything every two minutes, if they had , had a case like th...
?
Why buy an expensive beautifully dedigned phone just to hide/protect in a cheap ugly plastic case? The design of the cheap platsic case is more important than the hidden/irrelevant design of the S7...!
G
Bargain! Anyone know where I can get a pouch sleeve for the S7 Edge with a pull tab??