Netflix has decided that it will no longer allow iOS users to subscribe to the service from within the app. Customers will henceforth will be required to signup and subscribe for the service from the website.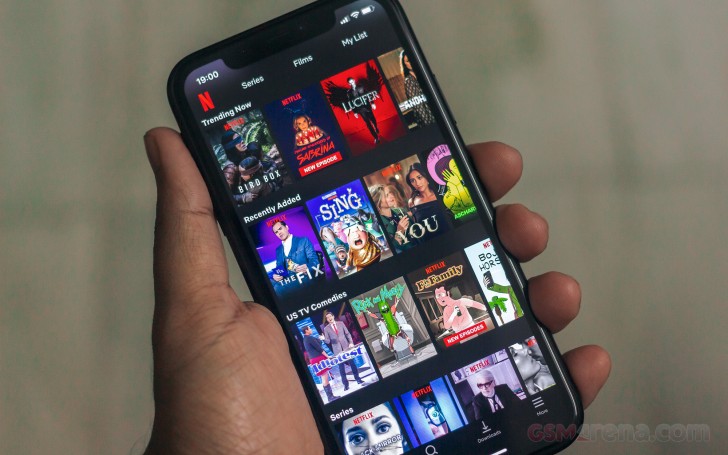 Previously, customers could choose to subscribe to the service through the app itself on iOS. Since this used Apple's iTunes payment and subscriptions system, Apple took a 15% cut from every transaction. Netflix would then pass on this charge on to the customer, who would end up paying more than the standard subscription charges.
A few months back, Netflix stopped supporting iTunes billing in several markets and is now rolling out the change worldwide.
This only affects new subscribers. Existing subscribers can continue to use iTunes payment system for future payments.
Netflix is one of the growing number of developers who are speaking out against high fees charged by app platforms. Recently, Epic Games announced it won't be releasing its popular Fortnite game on the Play Store on Android, instead choosing to release it via its website. Epic is also working on launching its own application store on Android and has already launched a new store on Windows and Mac that lets developers sell game by paying a smaller fee than on Steam.
By bypassing the iTunes payment system Netflix can charge customers its standard price as it no longer has to give a cut to Apple. Of course, this is more inconvenient to customers, who can no longer just subscribe from within the app.
?
Netflix. Apple is doing absolutely nothing and get 15% of the profits while Netflix, the people spending millions to provide you with the money, have to lose money? Netflix doesn't need Apple, Netflix is on basically every electronic device created...
m
i dont get it.. LOl you use apples system to get customer and now they are afraid to get cut by 15%. Apple also needs money to support the server cost on the app store. So netflix wants to use app store for free now who is greedy apple of net...
?
Are you dumb... the fee isn't invisible.. the fee being talked about is the same sort of fee that affects , Spotify , deezer , tidal and YouTube music all of which state if you go directly to them and login via you're computer you can save money. S...