Netflix has rolled out support for HDR on the Windows 10 platform. Users can now finally access Netflix' growing library of HDR content if they are connected to a compatible HDR monitor or television.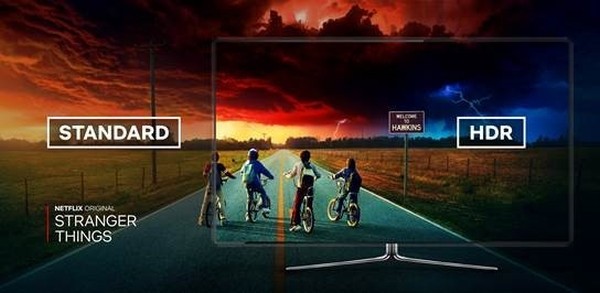 As with 4K support on Windows 10, the HDR support comes with a handful of provisos. First of all, you need the four person plan to access HDR content. Also, just like 4K, you need to use Microsoft Edge or the Netflix app to view HDR content. These will only show up as HDR if you are connected to an HDR display.
Apart from that, you also need an Intel 7th generation or newer Core processor or an NVIDIA 900 or 1000 series graphics card.
Netflix currently has over 200 hours of content in HDR, including popular shows like Stranger Things, Daredevil, Chef's Table, Star Trek Discovery, Mindhunter, Marco Polo, and more.
l
Netflix junk makes phones insecure tons of software in trusted environment very dangerous and no way to remove it
?
Pascal GPU = most control over image quality. All my movies I watch through my HTPC, else the quality to my 4k hdr tv is meh. Then again Netflix tries to lock me, so no netflix for me, much prefer to simply download the movies in full quality. Fiber ...
V
What the he'll with requirements? Microsoft edge, i7, Nvidia 9 or 10 series, are they high? It's no there so complicated to run HDR, definitely pass this nonsense on Windows 10
ADVERTISEMENTS