A mysterious new Alcatel device recently made its way into the FCC database. Its official designation is the "Alcatel 9024O", but documentation also features a reference to the "PIXI5-8" moniker. We know enough about Pixi devices to safely assume this is either a 7 or 8-inch tablet (the Pixi naming convention isn't known to be particularly descriptive or clear). The cited dimensions of 100mm by 180mm paint a pretty clear "small tablet" picture as well.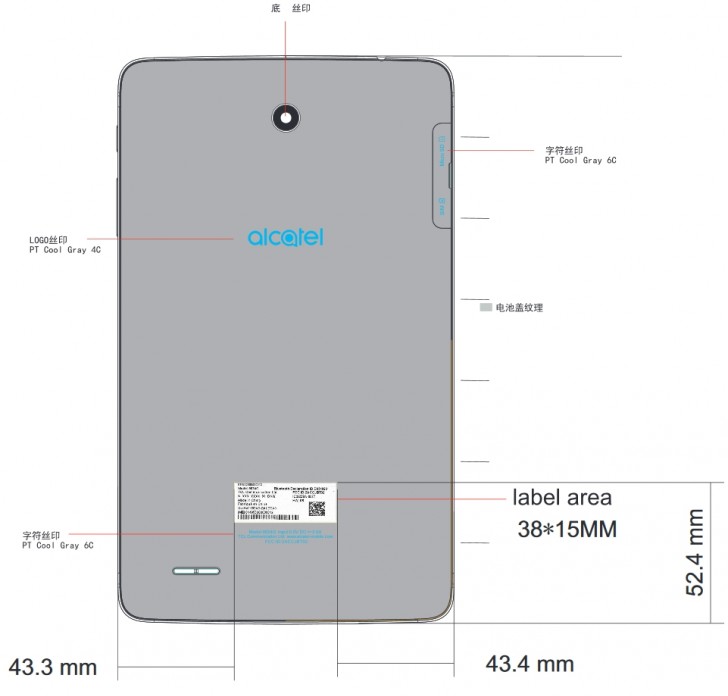 Speaking of measurements, the FCC file contains a pretty detailed sketch of the alleged "PIXI5-8". It offers a few tips on basic hardware, like the single rear-facing camera and what we can only assume is a speaker, near the bottom left corner of the device. The tablet also features a microSD memory expansion slot, as well as a SIM one. The documentation mentions both CDMA and GSM band support, as well as LTE.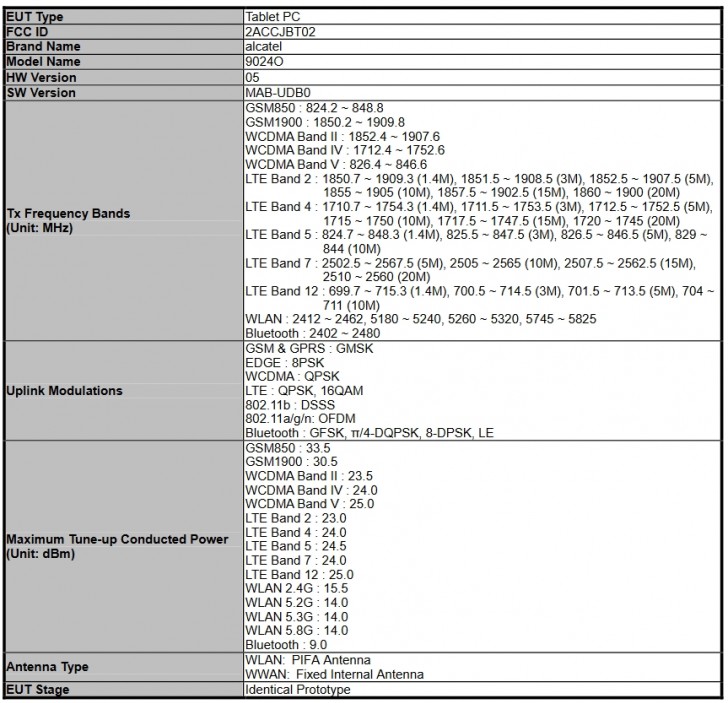 The only other hardware info the FCC notes beyond that is a 4,000 mAh Li-polymer battery pack, which, judging by the small writing on the sketch label, will apparently charge at 5V@2A. The still current generation Pixi 4 (7) tablet is an entry-level offer, with its Mediatek MT8321 chipset, 1GB of RAM and 7-inch, 600 x 1024 pixels LCD. We can only assume the "PIXI5-8" will be a low end device as well, but still hopefully a significantly more powerful one.
P
Don't except anything from Alcatel Pixi range. It's the bottom of the hole in the barrel. The Idol is better, even if you should consider other brands for your inexpensive need in electronics. A friend of mine had a Pixi phone bought through a carrie...
?
Bought it Screen stopped working on one side after a week